Design for Emergency: An Open Platform to Design and Implement User-Centered Solutions in the COVID-19 Pandemic
Abstract
As a consequence of the lockdown enforced to fight the COVID-19 pandemic, people found themselves in a state of social isolation, uncertainty, and vulnerability. Design for Emergency is a data and design open platform launched to ideate and develop user-centered solutions addressing people's needs and emotions during and after the lockdown. The project is made of four stages: data collection, data analysis & visualization, design, and implementation. The initiative started in Italy, but it soon became global, extending to 11 countries in three continents. As a result, we collected and visualized data about people's experiences during the pandemic at a global level. Our ideas platform, still growing, includes 36 seed ideas of solutions helping individuals and communities cope with the pandemic. Ideas are openly available for development by anyone, and some of them are currently being implemented. This initiative can be used as a reference and a pilot project to create a framework for designing in situations of uncertainty, emergency, or crisis, where design can quickly discover and address emerging feelings and needs.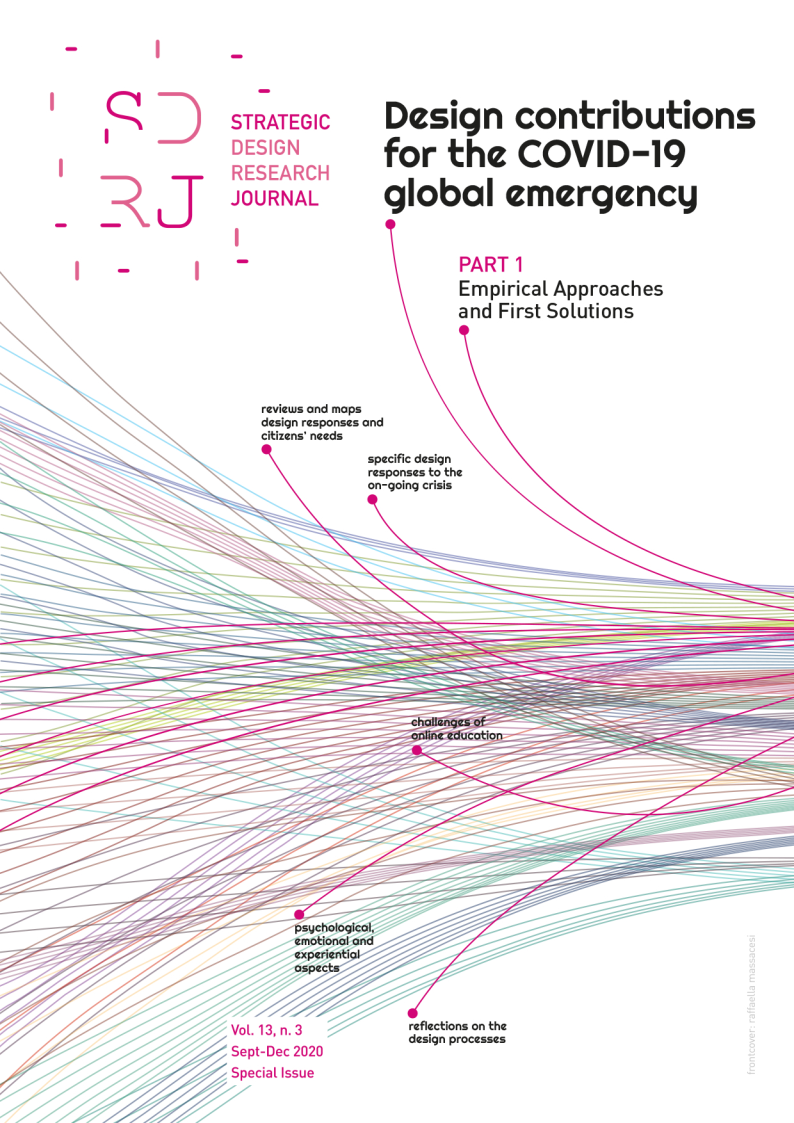 Downloads
Section
Reflections on the design processes
License
I grant the Strategic Design Research Journal the first publication of my article, licensed under the terms of the Creative Commons Attribution 4.0 International (CC BY 4.0), which permits reproduction, adaptation, and distribution provided the original author and source are credited.
I confirm that my article is not being submitted to another publication and has not been published in its entirely on another journal. I take full responsibility for its originality and I will also claim responsibility for charges from claims by third parties concerning the authorship of the article.
I also agree that the manuscript will be submitted according to the journal's publication rules described above.