The impact of sharing platforms on collaborative design development during emergencies: the case of COVID-19
Abstract
The COVID-19 outbreak resulted in an emergency of projects developed, shared and produced by makers, fablabs and open source enthusiasts. These projects are often released in design sharing platforms, e.g. Thingiverse, Github and Instructables, under open source licenses. It is often argued that the release of such projects holds potential for enhancing collaboration, continuous development and design dissemination. These arguments have been subject of recent studies on the structure of maker/Open Design communities and sharing platforms. This study aims to contribute to the on-going debate on the potentialities of such communities. We adopt an explorative approach to (i) identify the influence of the COVID-19 outbreak on the activity volume of Thingiverse, the object of our study, (ii) analyze the designs metadata and its network patterns, and (iii) identify interaction patterns based on real-world localities. Based on our findings we comment on the importance of the maker/Open Design communities to tackle critical situations and highlight the current limitations for a wider dissemination of open source designs. Our findings may contribute to build better tools for designers and enthusiasts of the maker/open culture as well as to studies on collaborative development.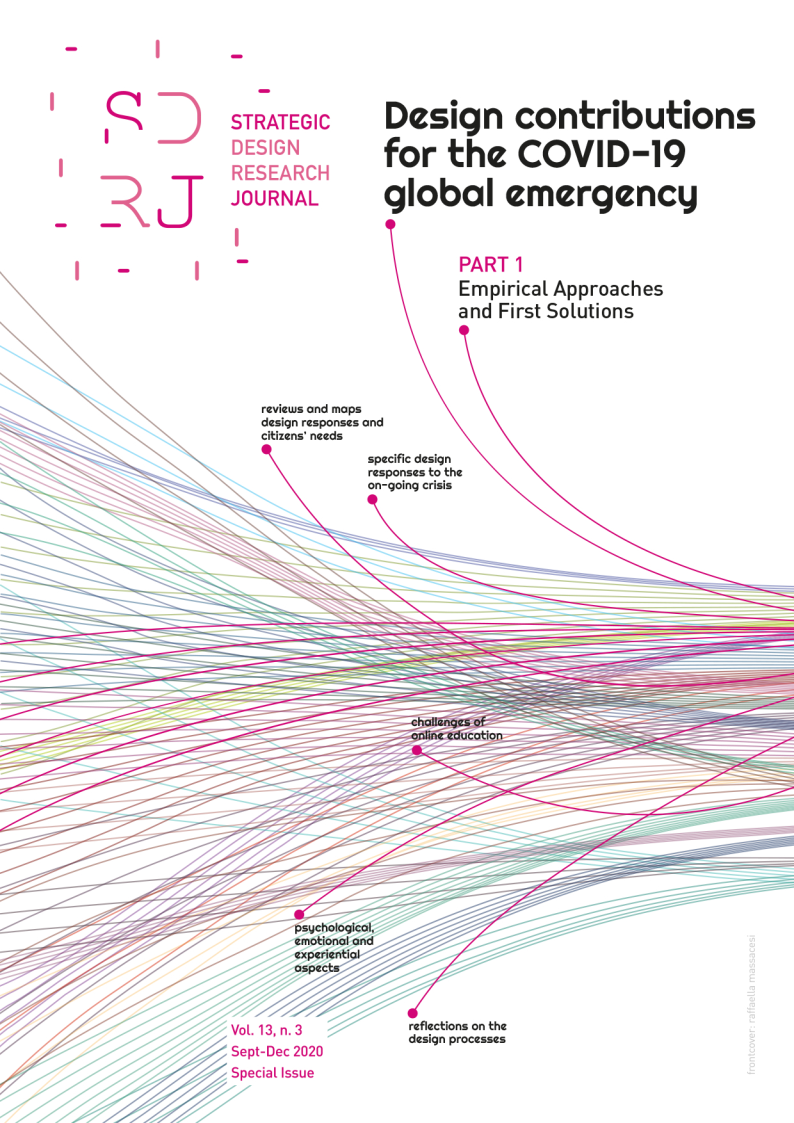 Downloads
Section
Reflections on the design processes
License
I grant the Strategic Design Research Journal the first publication of my article, licensed under the terms of the Creative Commons Attribution 4.0 International (CC BY 4.0), which permits reproduction, adaptation, and distribution provided the original author and source are credited.
I confirm that my article is not being submitted to another publication and has not been published in its entirely on another journal. I take full responsibility for its originality and I will also claim responsibility for charges from claims by third parties concerning the authorship of the article.
I also agree that the manuscript will be submitted according to the journal's publication rules described above.