Reacting to the Emergency by Opening Perspectives. Design-driven knit therapy as a adaptable tool to answer the change
Abstract
When the COVID-19 emergency raised, the entire world -and small communities with it- had to stop, adapt, find ways to face the big ongoing challenge. The article reports the reaction and the changes undertaken with an ongoing project that was, in February 2020, experimenting, inside the hospital environment, the therapeutic effects of knitting on people with physical and psychological pathologies. The project, driven by scientific studies made in universities, hospitals and research centers worldwide, had the aim to bring the intervention of designers on the topic, to answer the emerged need to promote research in what is considered a low-investigated and high-promising field. Experimental pilot actions, designed and led by designers on-field, were going on when the emergency changed the scenario, limited the environment, shifted the eye on a new, wider target of healthy people, made knitting a tool to face new circumstances and improve everyday-life quality.
Observing the newly emerged scenario and the spontaneous initiatives risen on the web (and on social media in particular) to help individuals in spending the forced time at home in meaningful ways, designers involved in the ongoing project identified in knitting an activity that could be beneficial on a psychological and physical level also for quarantined individuals. The project took a new perspective and evolved in the #IOLAVOROAMAGLIA (#IKNIT) social media campaign, linked to the globally spread #STAYHOME campaign, aimed at inviting people to remain home for preventing the diffusion of the infection, while proposing at the same time new solutions for positively living the emergency times. #IOLAVOROAMAGLIA was embraced by many users and it also became a weekly scheduled live virtual workshop, with a direct reference to the workshops in the hospital of XXXX, temporarily stopped during lockdown.
The two projects, on-field and online, proved how knitting can be a meaningful solution not only for healthcare, but also for the daily life of people, both in normal times and in emergency situations.
Moreover, the role of the designer and of a design driven approach proved to be fundamental, for the product and service creation, improvement and consolidation and for its communication for valorization and promotion.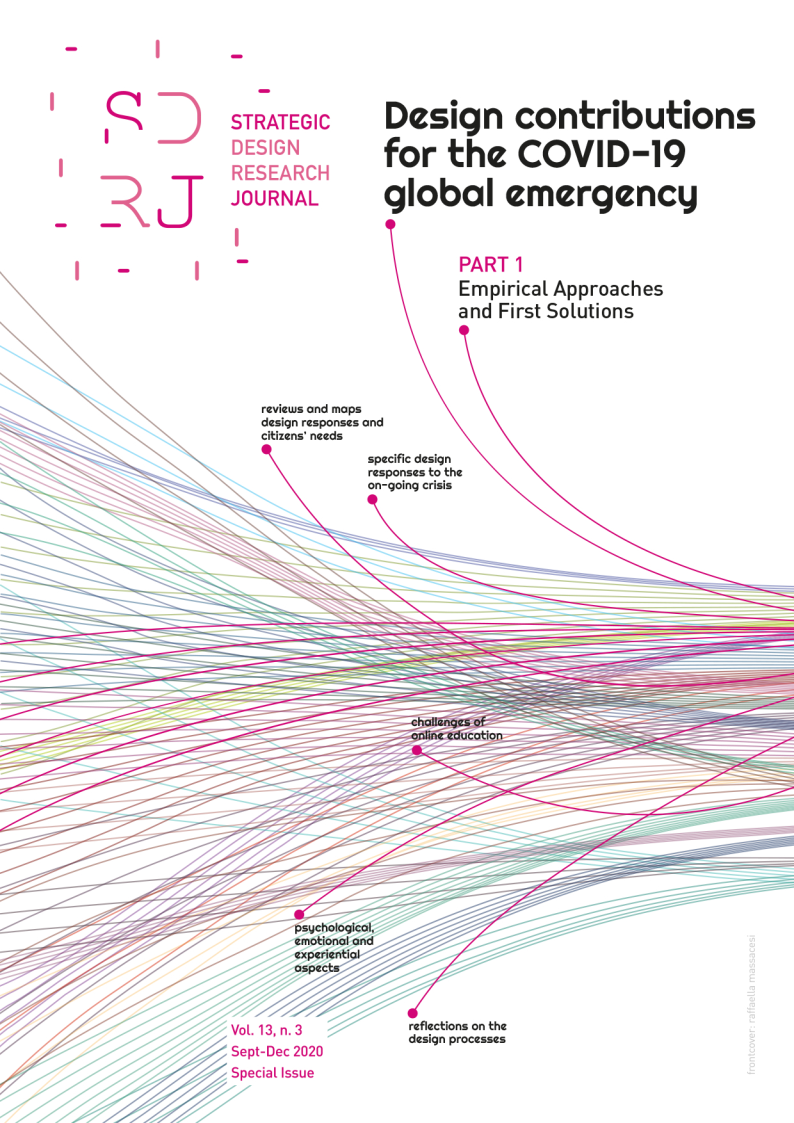 Downloads
Section
Psychological, emotional and experiential aspects
License
I grant the Strategic Design Research Journal the first publication of my article, licensed under the terms of the Creative Commons Attribution 4.0 International (CC BY 4.0), which permits reproduction, adaptation, and distribution provided the original author and source are credited.
I confirm that my article is not being submitted to another publication and has not been published in its entirely on another journal. I take full responsibility for its originality and I will also claim responsibility for charges from claims by third parties concerning the authorship of the article.
I also agree that the manuscript will be submitted according to the journal's publication rules described above.