Design as a positive stimulus in a Brazilian hospital environment
Abstract
The new coronavirus pandemic has put healthcare professionals, patients and family members under pressure and stress, causing mental health issues especially in the healthcare community. Studies show that a positive environment plays an important role in the well-being of individuals, impacting physical and psychological security of people. This article presents a project developed for the Hospital de Clínicas de Porto Alegre, that through graphic interventions softened the effects of combating COVID-19 for the healthcare staff and patients throughout the pandemic. The project is detailed and the discussion presents the main points considered in the process of decision making. Results show how design can play an important role in helping, not only the Covid-2019 pandemic, but also in making hospitals more hospitable places.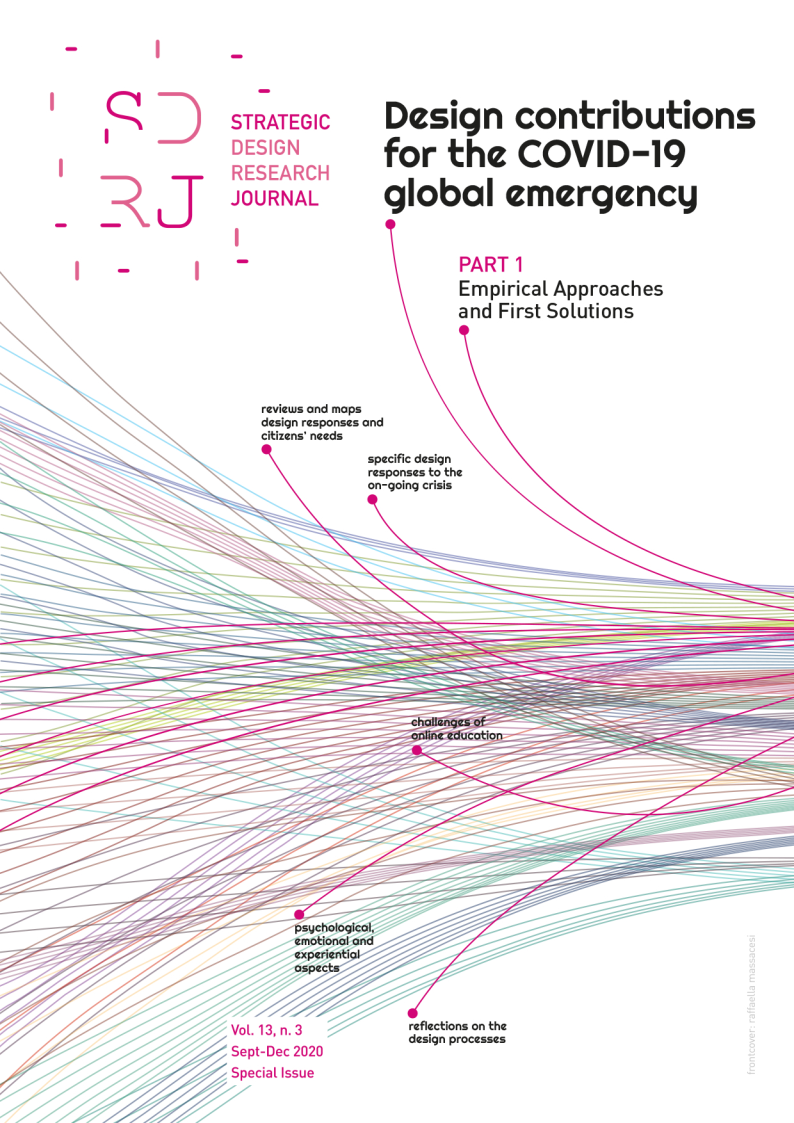 Downloads
Section
Psychological, emotional and experiential aspects
License
I grant the Strategic Design Research Journal the first publication of my article, licensed under the terms of the Creative Commons Attribution 4.0 International (CC BY 4.0), which permits reproduction, adaptation, and distribution provided the original author and source are credited.
I confirm that my article is not being submitted to another publication and has not been published in its entirely on another journal. I take full responsibility for its originality and I will also claim responsibility for charges from claims by third parties concerning the authorship of the article.
I also agree that the manuscript will be submitted according to the journal's publication rules described above.