HETEROTOPIA WORK. Correlation between the domestic built environment and home offices during COVID-19 confinement
Abstract
The new COVID-19 context has transported work to a domestic setting. These new locations, heterotopic, do not always adequately respond to user needs.
This paper explores the relationship between the domestic built environment and certain elements that shape it, the perception, emotional state and productivity of the users.
A pilot case study was carried out with 11 volunteers who evaluated their home offices for seven work days using physical environment tools, two tests -fixed data and daily evaluation-. Also, environmental parameters of the territory were monitored.
Among the main findings, we observed that the perception of size does not relate to actual size; a balcony is associated with happiness and calm. We have verified how biophilic elements promote well-being. Happiness and calm are related to hight and low levels of lux. There is a tendency of happiness associated with collaborative tasks, and calm with individual ones. 
This article opens up a path for exploratory research on resilient situations in which physical barriers force people to seek creative solutions and offers tools to empower users. Current trends in data-driven design and teleworking support research proposals like this one, with a focus on well-being, productivity.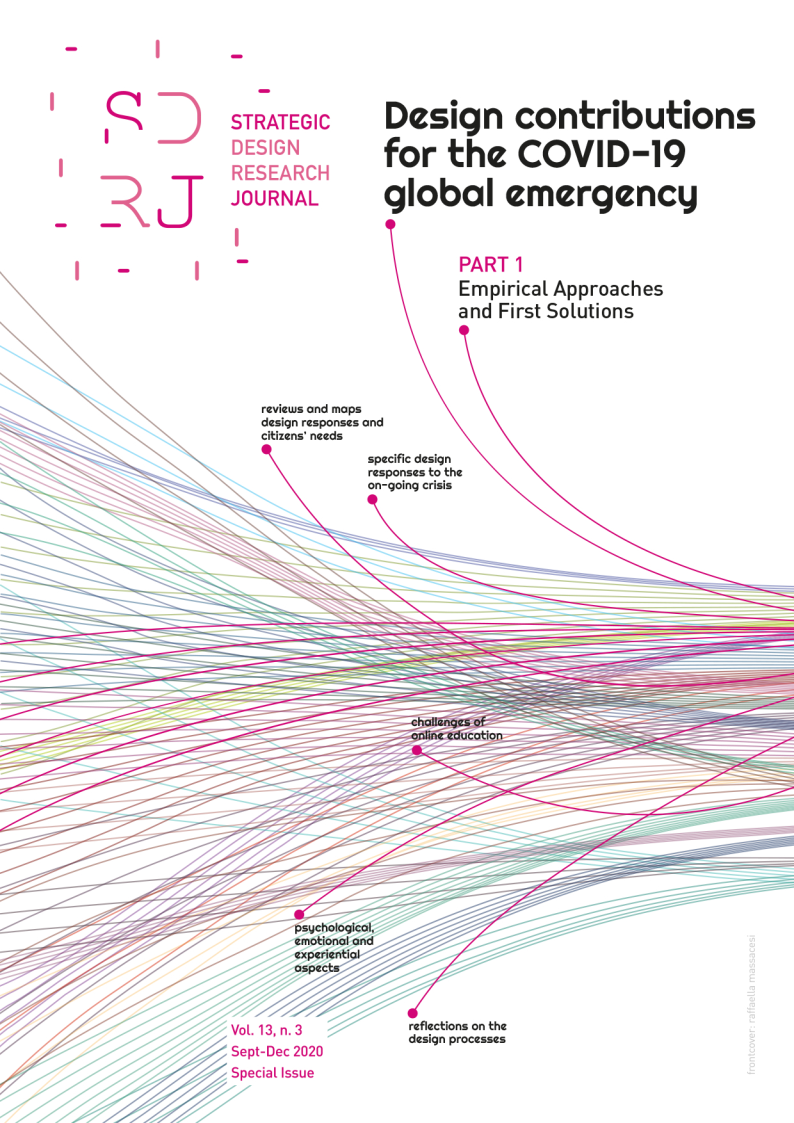 Downloads
Section
Psychological, emotional and experiential aspects
License
I grant the Strategic Design Research Journal the first publication of my article, licensed under the terms of the Creative Commons Attribution 4.0 International (CC BY 4.0), which permits reproduction, adaptation, and distribution provided the original author and source are credited.
I confirm that my article is not being submitted to another publication and has not been published in its entirely on another journal. I take full responsibility for its originality and I will also claim responsibility for charges from claims by third parties concerning the authorship of the article.
I also agree that the manuscript will be submitted according to the journal's publication rules described above.