Design, education, and the online tech-pandemic
Abstract
Amidst the COVID-19, the use of technology in the learning environment was no longer a matter of choice. Forced by circumstance, educators had to adapt in order to see the academic year through. While for some, already used to an online modality, it was business as always, for others was the start of a journey through unfamiliar territory. This study inserts itself in such context. It presents and discusses results gathered through an online questionnaire about the perceptions and personal experiences of design educators in Higher Education (HE) caught in this move from in-class face-to-face onto online teaching. Objectively, it portrays how this shift impacted their ability to teach, the compromises made or alternatives sought, and views towards a more technologically enabled future in HE. From a more extensive reliance on Learning Management Systems (LMS), changes in the learning environment, and perspectives of near-future uses of Virtual Reality (VR) in distance education, this study covers uses of technology but also the identification of pain points influencing the overall experience, as well as positive perceptions and significant changes made to the learning environment.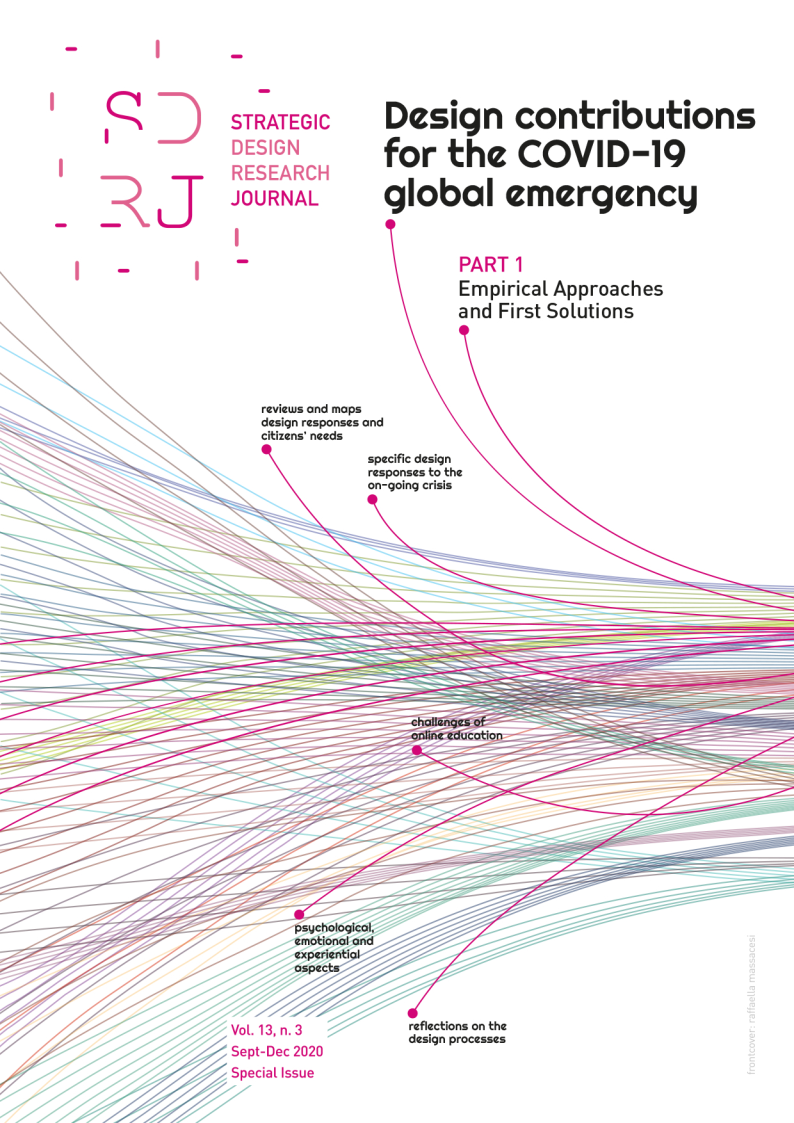 Downloads
Section
Challenges of online education
License
I grant the Strategic Design Research Journal the first publication of my article, licensed under the terms of the Creative Commons Attribution 4.0 International (CC BY 4.0), which permits reproduction, adaptation, and distribution provided the original author and source are credited.
I confirm that my article is not being submitted to another publication and has not been published in its entirely on another journal. I take full responsibility for its originality and I will also claim responsibility for charges from claims by third parties concerning the authorship of the article.
I also agree that the manuscript will be submitted according to the journal's publication rules described above.