Design in emergency scenario: project of a hand sanitizer dispenser in public transport using Design Sprint method
Abstract
In the emergency scenario generated by COVID-19 pandemic, the development of fast solutions to reduce the contagious curve can mean saving lives. Democratic access to prevention methods is essential, especially in places with high exposure to contamination and whose activities have not been interrupted, such as public transportation. This work presents the development of a hand sanitizer dispenser for public transportation and other possible locations in the urban environment, designed during an online marathon. The focus is on the development of the Design Sprint method and its adaptations to fit the remote work and other constraints due social distance. The final product was designed to be produced by 3D printing and open design, to fast distribution and replication. It fits in the bus's handrails, with some positioning possibilities and the use of PET bottles as alcohol containers. As a result, the paper highlights the particularities of agile methods for the design process at a distance and demonstrates that the process used allows for quickly responding to solutions for emerging needs.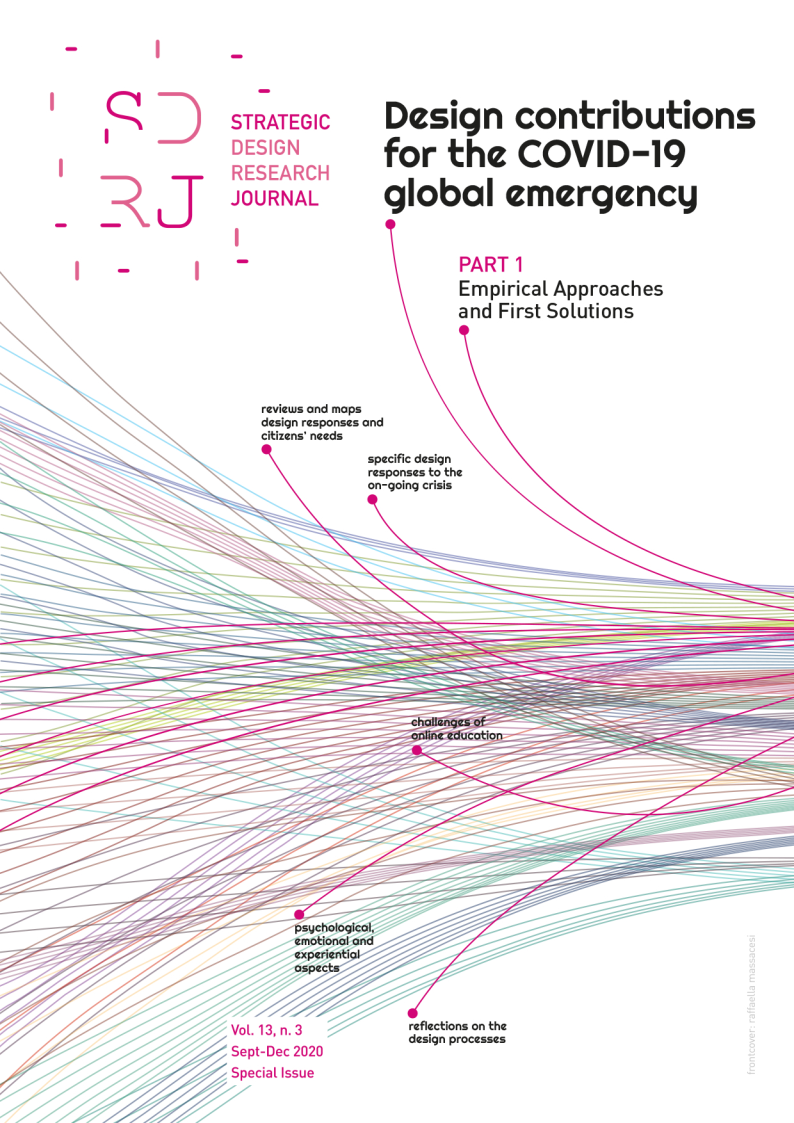 Downloads
Section
Specific design responses to the on-going crisis
License
I grant the Strategic Design Research Journal the first publication of my article, licensed under the terms of the Creative Commons Attribution 4.0 International (CC BY 4.0), which permits reproduction, adaptation, and distribution provided the original author and source are credited.
I confirm that my article is not being submitted to another publication and has not been published in its entirely on another journal. I take full responsibility for its originality and I will also claim responsibility for charges from claims by third parties concerning the authorship of the article.
I also agree that the manuscript will be submitted according to the journal's publication rules described above.