Makers against Covid-19: Face shields as the international solidarity KPI
Abstract
At the first signs of the Covid-19 pandemic, the uncertainty around the global stock of medical supplies sparked a response in the DIY communities around the world. In the case of Spain, a community called Coronavirus Makers (CVM) emerged to supply ventilators and personal protection equipment (PPE) to hospitals and people in need. This paper explores the evolution of this community-driven development, detailing the patterns proposed by members of the group acting as design experts to tackle different problems. More specifically the paper uses face shields, the most produced PPE in Spain, as a boundary object to highlight the relationships amongst individuals, institutions, and companies. The objects of design, since they fall in the specific category of devices for medical use, have to overcome validation at the technical level. Authors will also explore some of the controversies surrounding the transfer of these products from horizontal innovation networks to traditional production companies.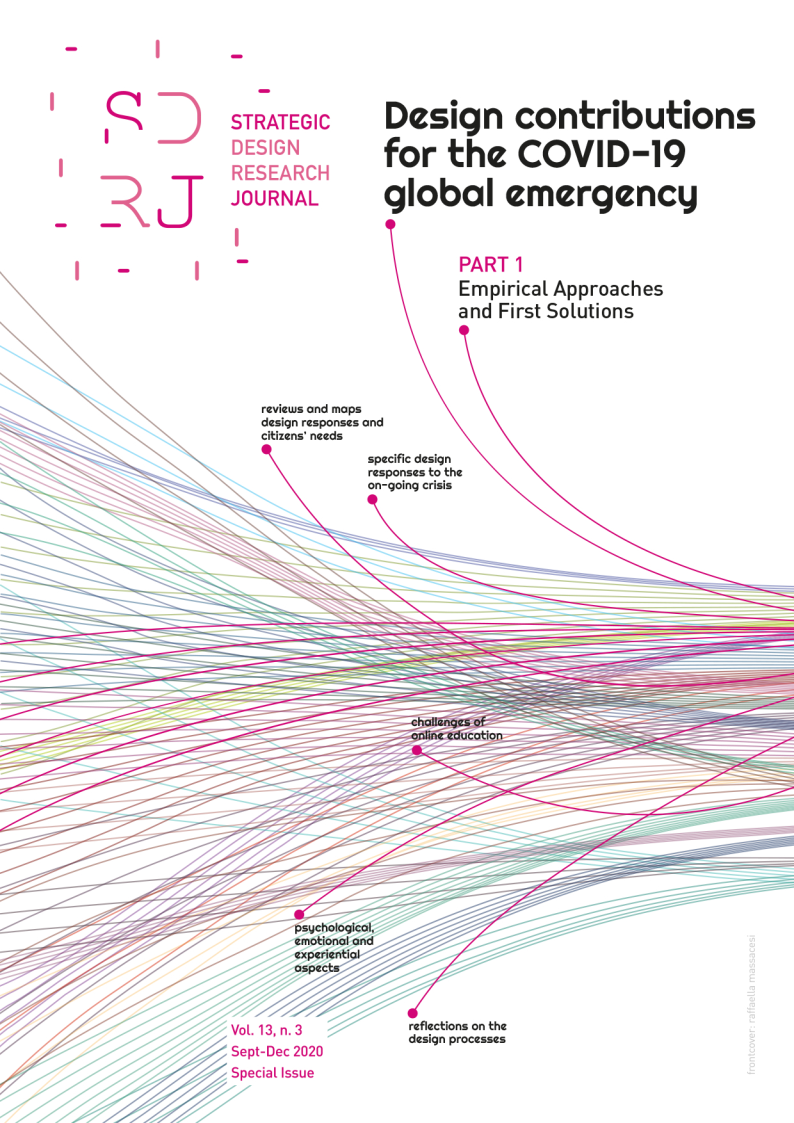 Downloads
Section
Specific design responses to the on-going crisis
License
I grant the Strategic Design Research Journal the first publication of my article, licensed under the terms of the Creative Commons Attribution 4.0 International (CC BY 4.0), which permits reproduction, adaptation, and distribution provided the original author and source are credited.
I confirm that my article is not being submitted to another publication and has not been published in its entirely on another journal. I take full responsibility for its originality and I will also claim responsibility for charges from claims by third parties concerning the authorship of the article.
I also agree that the manuscript will be submitted according to the journal's publication rules described above.