Open Design and 3D Printing of Face Shields: The Case Study of a UK-China Initiative
Abstract
At the start of the COVID-19 outbreak, many countries lacked personal protective equipment (PPE) to protect healthcare workers. To address this problem, open design and 3D printing technologies were adopted to provide much-in-need PPEs for key workers. This paper reports an initiative by designers and engineers in the UK and China. The case study approach and content analysis method were used to study the stakeholders, the design process, and other relevant issues such as regulation. Good practice and lessons were summarised, and suggestions for using distributed 3D printing to supply PPEs were made. It concludes that 3D printing has played an important role in producing PPEs when there was a shortage of supply, and distributed manufacturing has the potential to quickly respond to local small-bench production needs. In the future, clearer specification, better match of demands and supply, and quicker evaluation against relevant regulations will provide efficiency and quality assurance for 3D printed PPE supplies.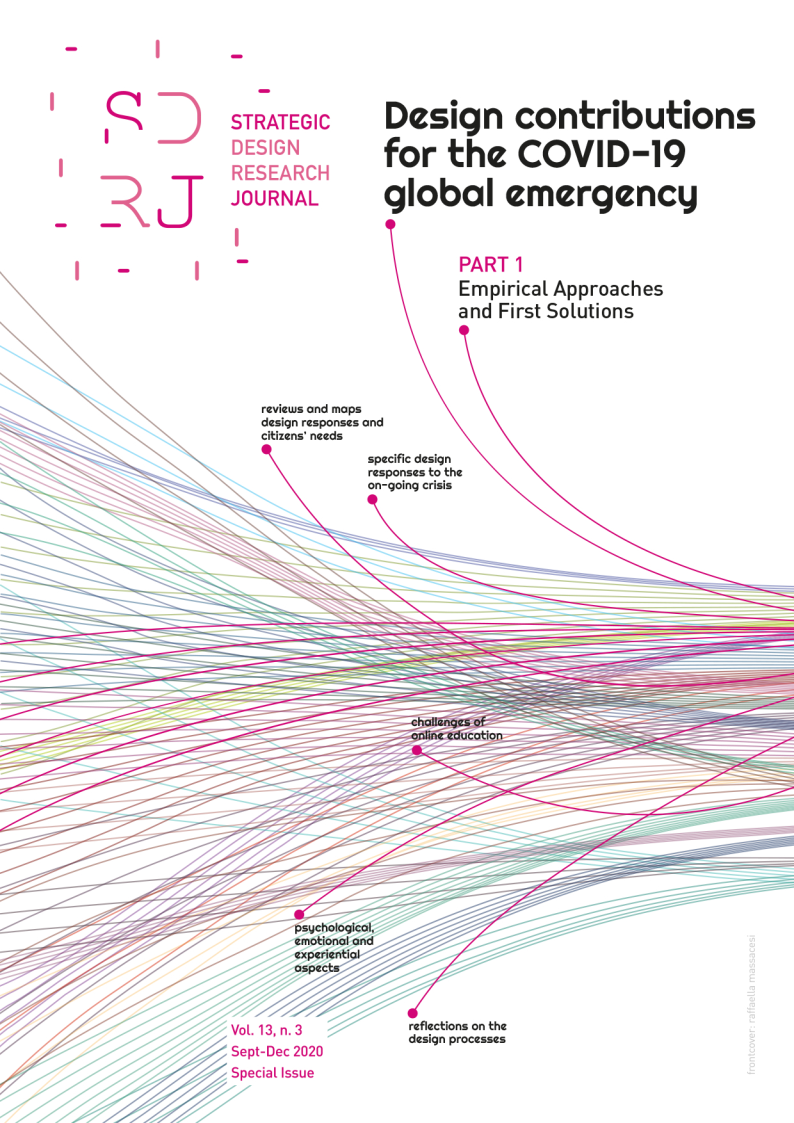 Downloads
Section
Specific design responses to the on-going crisis
License
I grant the Strategic Design Research Journal the first publication of my article, licensed under the terms of the Creative Commons Attribution 4.0 International (CC BY 4.0), which permits reproduction, adaptation, and distribution provided the original author and source are credited.
I confirm that my article is not being submitted to another publication and has not been published in its entirely on another journal. I take full responsibility for its originality and I will also claim responsibility for charges from claims by third parties concerning the authorship of the article.
I also agree that the manuscript will be submitted according to the journal's publication rules described above.