Co-Design of Do-It-Yourself Face Shield in Japan Under COVID-19 Pandemic
Abstract
Along with the spread of open design environments and various types of digital fabrication tools (e.g., computer numerical control machines, laser cutting devices, and 3D printers), the "maker movement" or "personal fabrication" has been spreading worldwide over the past decade. This case study introduces grassroots activities in Japan that are employing personal fabrication tools to manage the COVID-19 crisis, focusing on the co-design of do-it-yourself face shields for healthcare workers. We address various issues emerging from the activities of face shield production: (1) development of face shield designs and materials, (2) examination and information sharing regarding the practicality and safety of open-source designs, and (3) collaboration with local factories. Thus, we demonstrate the significance of maker contributions to COVID-19, and provide suggestions for challenges in the future.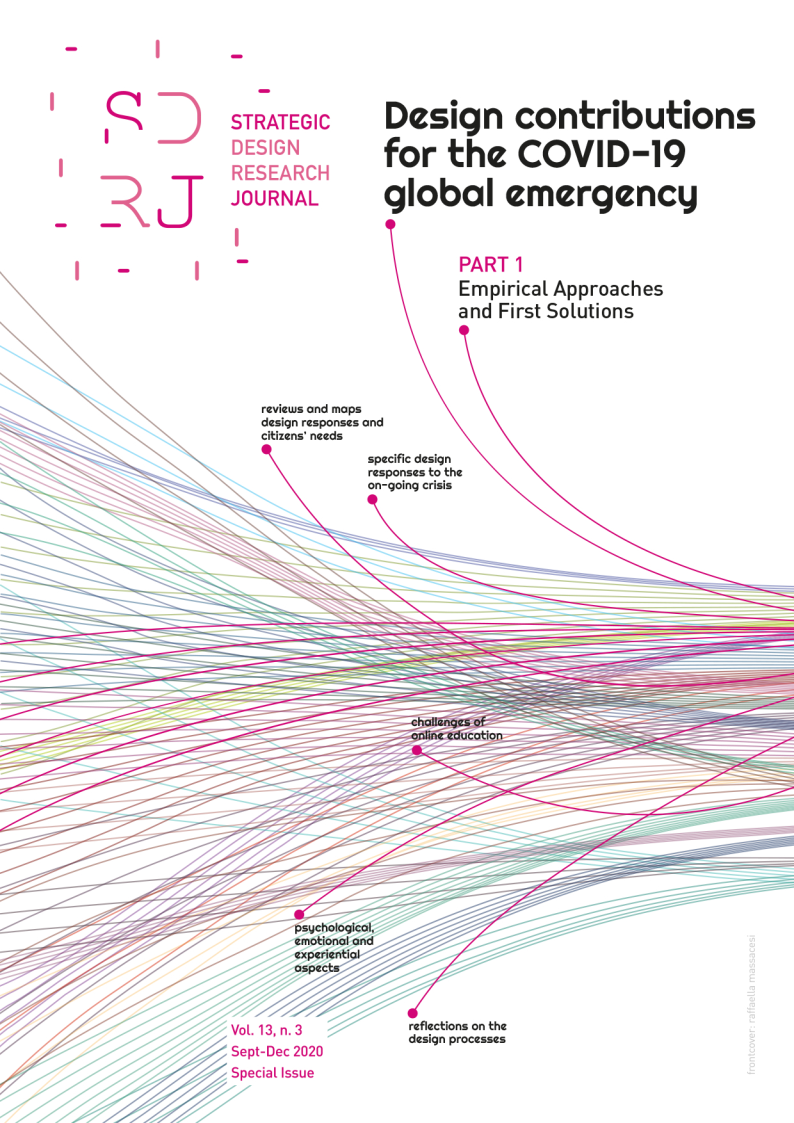 Downloads
Section
Specific design responses to the on-going crisis
License
I grant the Strategic Design Research Journal the first publication of my article, licensed under the terms of the Creative Commons Attribution 4.0 International (CC BY 4.0), which permits reproduction, adaptation, and distribution provided the original author and source are credited.
I confirm that my article is not being submitted to another publication and has not been published in its entirely on another journal. I take full responsibility for its originality and I will also claim responsibility for charges from claims by third parties concerning the authorship of the article.
I also agree that the manuscript will be submitted according to the journal's publication rules described above.