Confronting COVID-19 - The case of PPE and Medical Devices production using Digital Fabrication at PUC-Rio
Abstract
At the end of 2019, the first cases of COVID-19 were registered. As the disease spread across continents culminating in a pandemic, countries suffered from a shortage of personal protective equipment. In Brazil, the first case was recorded on February 2020. This study aims to describe the experience of creating an interinstitutional network to meet the pandemic's demands and the experience of transforming an academic design laboratory into space for the production of personal protective equipment using 3D printing and laser cutting techniques. The actions described in this study, made it possible to meet the high emergency demand for PPE in the city of Rio de Janeiro, as well as the construction of knowledge both within the scope of building networks to solve complex social problems and about the possibilities of production in an academic environment. The work addresses and reflexes this action on society's perception of Design professionals.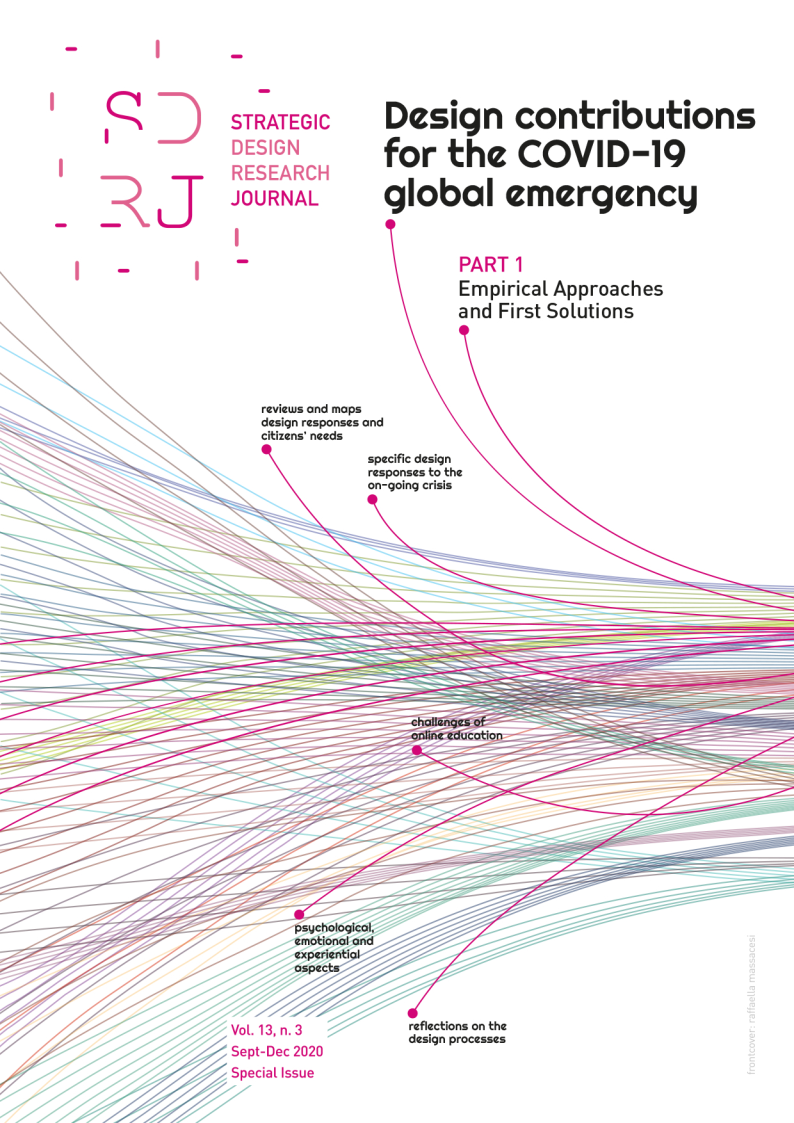 Downloads
Section
Specific design responses to the on-going crisis
License
I grant the Strategic Design Research Journal the first publication of my article, licensed under the terms of the Creative Commons Attribution 4.0 International (CC BY 4.0), which permits reproduction, adaptation, and distribution provided the original author and source are credited.
I confirm that my article is not being submitted to another publication and has not been published in its entirely on another journal. I take full responsibility for its originality and I will also claim responsibility for charges from claims by third parties concerning the authorship of the article.
I also agree that the manuscript will be submitted according to the journal's publication rules described above.