Tri-Design: Coordination between Healthcare, Design, and Regulatory Communities
Abstract
This paper discusses the approaches undertaken by organizations, coordination between healthcare, design, and regulatory communities, to respond to the needs for the crisis and bring about models for agile innovation and of disease mitigation. The COVID-19 Design Innovation was born at the core of a major university to operate as a hub for innovation.  In an effort to connect designers, makers, and healthcare professionals, the initiative converged with the main motivation is to be organized in collective efforts with the crisis and deliver creative design innovations. Several products were brought about through the initiative efforts: off the shelf solutions and community driven, hybrid prototyping (reutilizing parts), distributed manufacturing, material investigations, and rapid prototyping for turning labs as manufacturing facilities. As solutions reached refinement, healthcare called for volume, solutions were brought to the community as a rapid response to the crisis. While challenges imposed by time and production, the crisis help coordinate efforts to be agile networks of stakeholders working towards a common goal, hacking the crisis by design.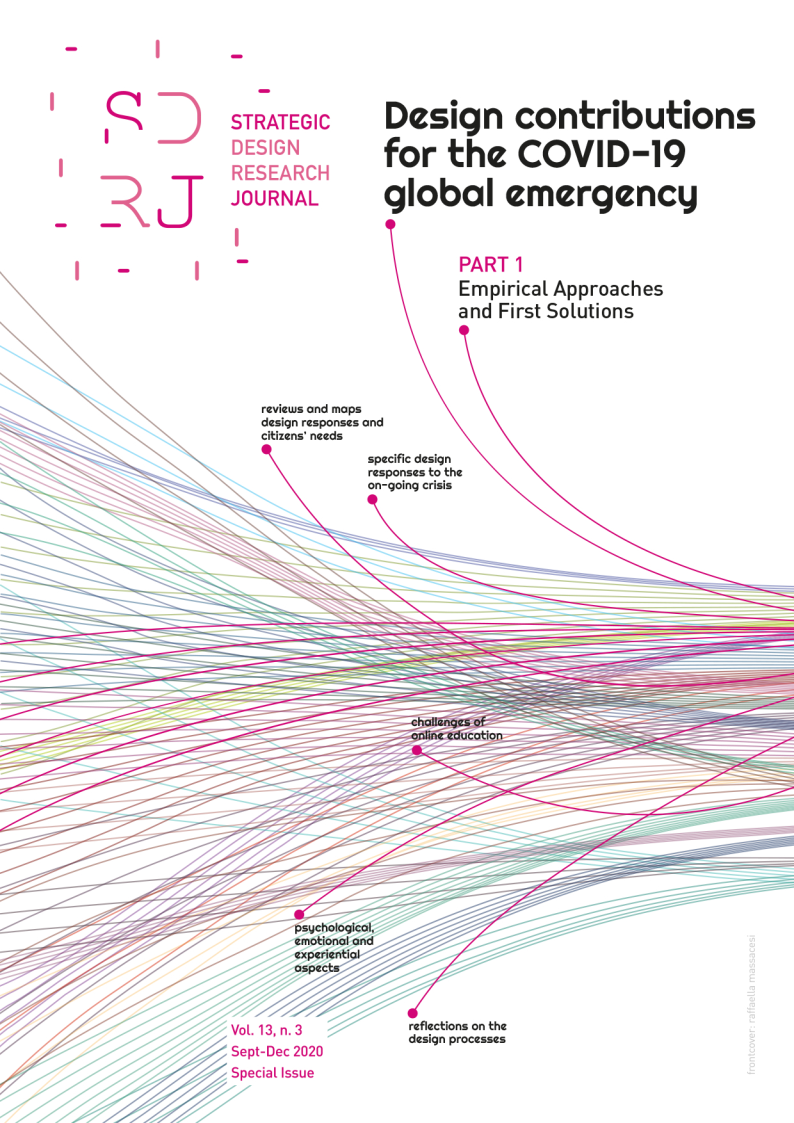 Downloads
Section
Specific design responses to the on-going crisis
License
I grant the Strategic Design Research Journal the first publication of my article, licensed under the terms of the Creative Commons Attribution 4.0 International (CC BY 4.0), which permits reproduction, adaptation, and distribution provided the original author and source are credited.
I confirm that my article is not being submitted to another publication and has not been published in its entirely on another journal. I take full responsibility for its originality and I will also claim responsibility for charges from claims by third parties concerning the authorship of the article.
I also agree that the manuscript will be submitted according to the journal's publication rules described above.