Towards strategic design: the experience of two Colombian MSMEs
Abstract
This qualitative-interpretive study reflects on the experience of two MSMEs that adapted rapidly to meet the need for protection products and maintain their production in the midst of confinement decreed by the city and country authorities, as a containment measure for the pandemic caused by the Covid-19, and where design was a key factor. The different experiences are organized taken the Product sociotechnical Cycles (PstC) model as a conceptual basis, analyzing the case studies from the organizational capabilities of industrial design, as well as from design-driven innovation. The article ends by summarizing the learnings, emphasizing the value of design with a strategic focus, in these processes of change.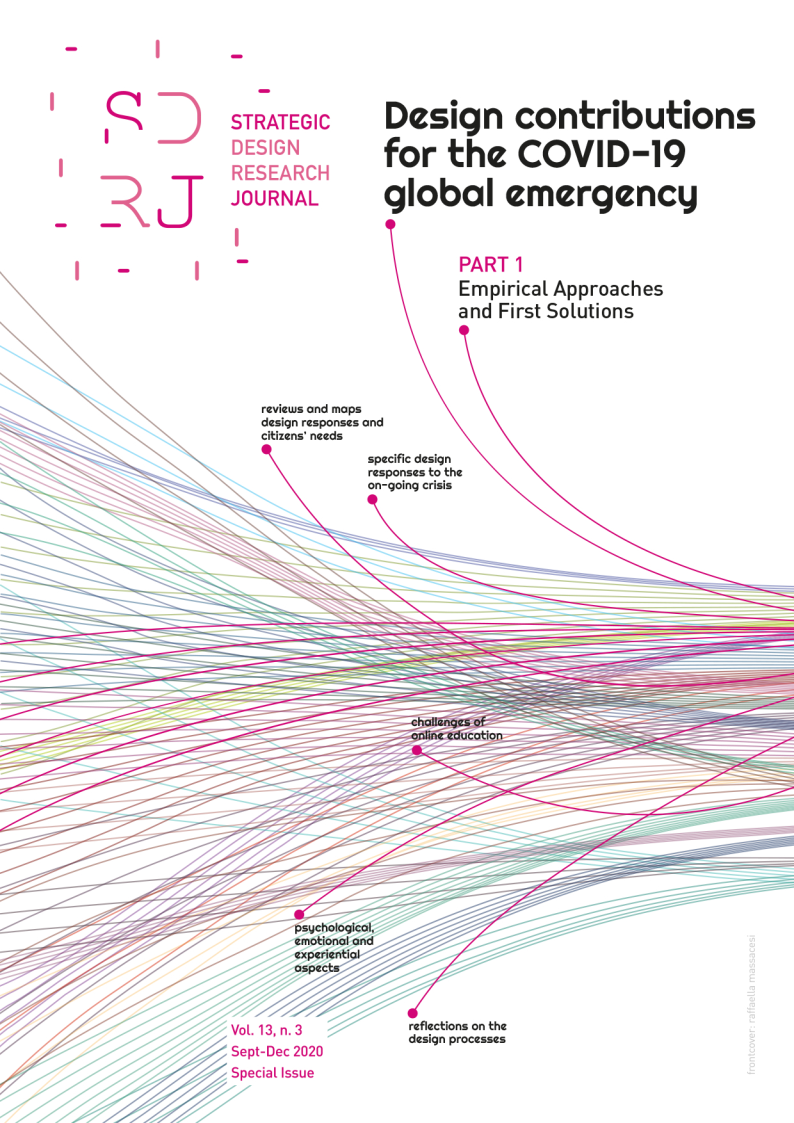 Downloads
Section
Specific design responses to the on-going crisis
License
I grant the Strategic Design Research Journal the first publication of my article, licensed under the terms of the Creative Commons Attribution 4.0 International (CC BY 4.0), which permits reproduction, adaptation, and distribution provided the original author and source are credited.
I confirm that my article is not being submitted to another publication and has not been published in its entirely on another journal. I take full responsibility for its originality and I will also claim responsibility for charges from claims by third parties concerning the authorship of the article.
I also agree that the manuscript will be submitted according to the journal's publication rules described above.