A Distributed Product-Service System for Mask Provision during COVID-19: an Action Design Research Study in Brazil
Abstract
The provision of Personal Protective Equipment (PPE) for COVID-19 demanded initiatives beyond the sole provision of physical artifacts, urging the development of new services and system innovations in order to produce effective solutions. On this paper the authors report one of such initiatives, where a streetwear brand (ÖUS) and Paraná Federal University have joined efforts to develop a sustainable Product-Service System for mask provision, aiming at the protection of vulnerable school children in the surrounding area of a shoe manufacturing plant in the state of Ceará, one of the epicenters of the pandemic in the country. This consisted of an Action Design Research where, due to the pandemic context, all participants were in social isolation and, therefore, the Design process was carried out remotely. On the article the authors explore in depth the induction of a more distributed economy paradigm on the PSS Design. A distributed approach present itself more aligned with the health requirements during pandemic, with a higher potential to contain locally the flow of people. Furthermore, it also addresses the need for generating income locally, thus merging the health and economic concerns of the pandemic.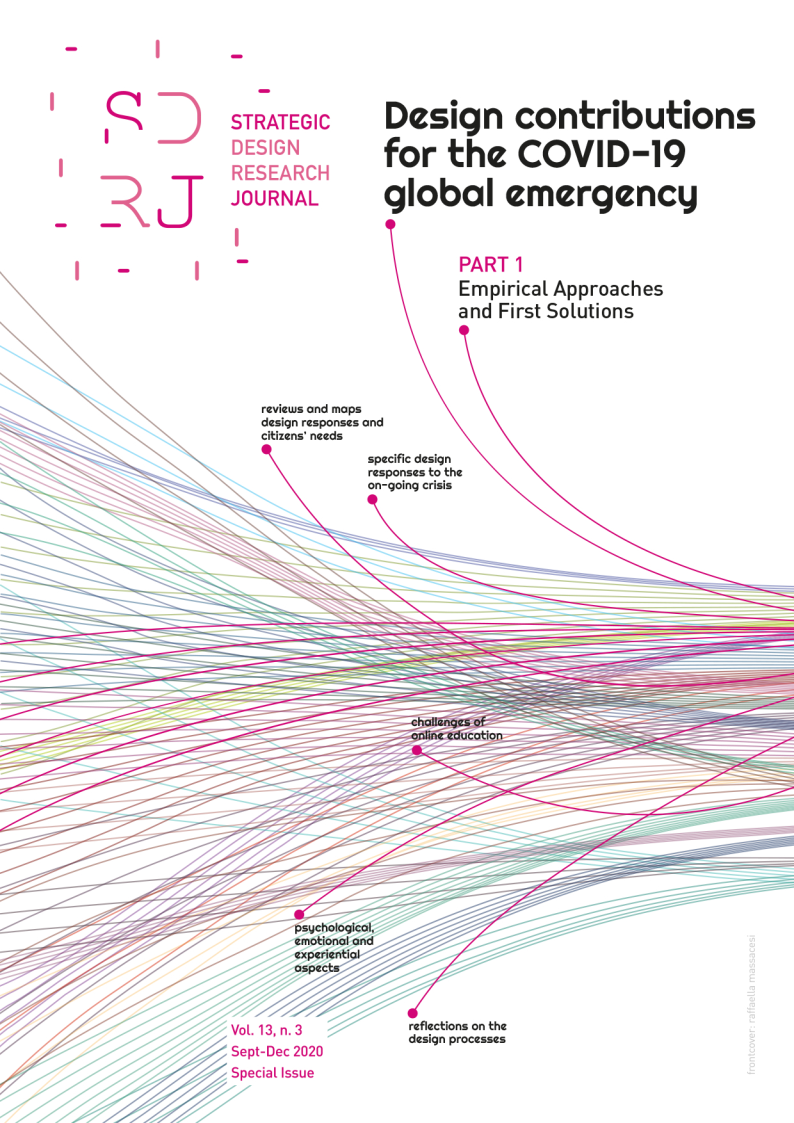 Downloads
Section
Specific design responses to the on-going crisis
License
I grant the Strategic Design Research Journal the first publication of my article, licensed under the terms of the Creative Commons Attribution 4.0 International (CC BY 4.0), which permits reproduction, adaptation, and distribution provided the original author and source are credited.
I confirm that my article is not being submitted to another publication and has not been published in its entirely on another journal. I take full responsibility for its originality and I will also claim responsibility for charges from claims by third parties concerning the authorship of the article.
I also agree that the manuscript will be submitted according to the journal's publication rules described above.