Individual protection mask with improved filtering properties: 3D printed solution guided by design materials selection
Abstract
The COVID-19 pandemic has mobilized most countries to investigate multiple virus mitigation interventions, the face protection masks are among the main ones. Filtration and breathability are important factors in the applied materials choice. Design plays a fundamental innovative role in developing new products and materials that meet this emergency demand. 3D printing allows adjustments from an industrial production to answer an increasingly specific demand. This process allows the printing of a poly (lactic acid) (PLA) filter mesh with Tourmaline (TM) for a mask made in a triple layer with cotton fabric. One of the properties of TM is the negative ions emission, which allows capturing particles dispersed in the air. PLA is a bio-based and biodegradable polymer, with the corn as it's most effective source. It makes it a good choice for the project, aiming to be aligned to environmental issues. In addition, the cotton application and the modeling directed to the  domestic sewing use make the project accessible to the population, adaptied to digital and personal manufacturing and aligned to the Maker Movement.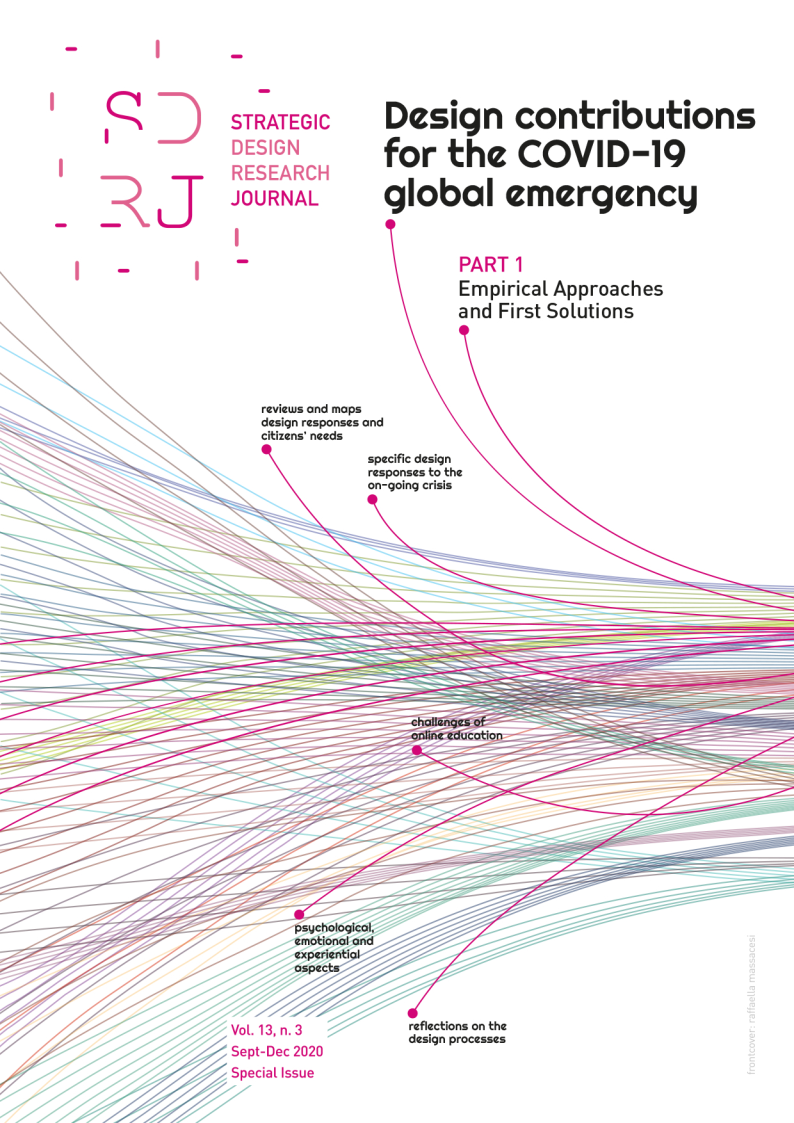 Downloads
Section
Specific design responses to the on-going crisis
License
I grant the Strategic Design Research Journal the first publication of my article, licensed under the terms of the Creative Commons Attribution 4.0 International (CC BY 4.0), which permits reproduction, adaptation, and distribution provided the original author and source are credited.
I confirm that my article is not being submitted to another publication and has not been published in its entirely on another journal. I take full responsibility for its originality and I will also claim responsibility for charges from claims by third parties concerning the authorship of the article.
I also agree that the manuscript will be submitted according to the journal's publication rules described above.