LHF Connect: a DIY telepresence robot against COVID-19
Abstract
This contribution describes a case study of a "do-it-yourself" (DIY) opensource service and related product to help combating the COVID-19 emergency. It illustrates the birth of LHF Connect, a project designed to facilitate communication between patients isolated in COVID-19 hospitals' ward and their relatives. LHF Connect is a teleoperated robot that can move in autonomy around the hospital. A User Centered Design approach, methods and specific tools helped in managing crucial steps of the design process such as i) the collection of needs coming from the context, stakeholders and end-users; ii) defining the service blueprint; iii) imagining finishing concepts; and iv) managing the communication activities. The initiative has been promoted by a multidisciplinary team of researchers (mainly roboticists with the help of specific competences coming from Design discipline).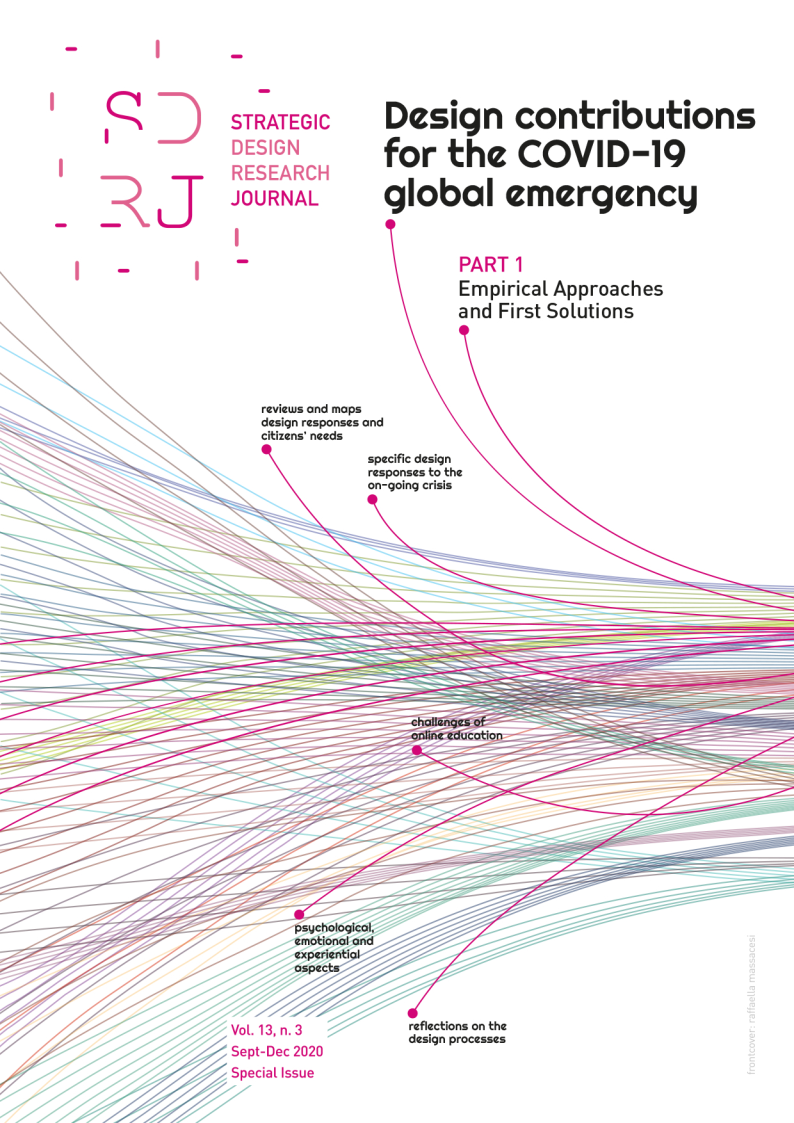 Downloads
Section
Specific design responses to the on-going crisis
License
I grant the Strategic Design Research Journal the first publication of my article, licensed under the terms of the Creative Commons Attribution 4.0 International (CC BY 4.0), which permits reproduction, adaptation, and distribution provided the original author and source are credited.
I confirm that my article is not being submitted to another publication and has not been published in its entirely on another journal. I take full responsibility for its originality and I will also claim responsibility for charges from claims by third parties concerning the authorship of the article.
I also agree that the manuscript will be submitted according to the journal's publication rules described above.