Portable Epidemiological Isolation Unit. Ephemeral Architecture for Covid-19 Emergency
Abstract
In response to the COVID-19 global pandemic, the Colombian Ministry of Science and Technology launched the call for research proposals MinCienciatón. The call invited researchers in different fields, including epidemiology and biomedical design, to present solutions that help mitigate the health emergency produced by the fast spread of the virus worldwide. Among other subjects of interest, the call encouraged researchers to present ideas for the isolation of infected patients and the protection of medical staff. In this context, the LAB[1] was selected to design and produce a Portable Epidemiological Isolation Unit. Product of the laboratory's research in polyhedral geometry and ephemeral architecture, we designed a pneumatic structure which permits the treatment of infected patients in aseptic and well ventilated spaces – as well as the isolation of medical staff and equipment. In the event that the health system becomes saturated, the Portable Epidemiological Isolation Unit will allow the sanitary authorities to expand its hospital capacity when needed. It will also permit the installation of field hospitals in isolated areas of the national territory that do not count with the necessary infrastructure to cope with the sanitary crisis.
[1] In compliance with the blind evaluation policy of the journal, this proposal does not mention the name of the laboratory in question nor its institutional bond.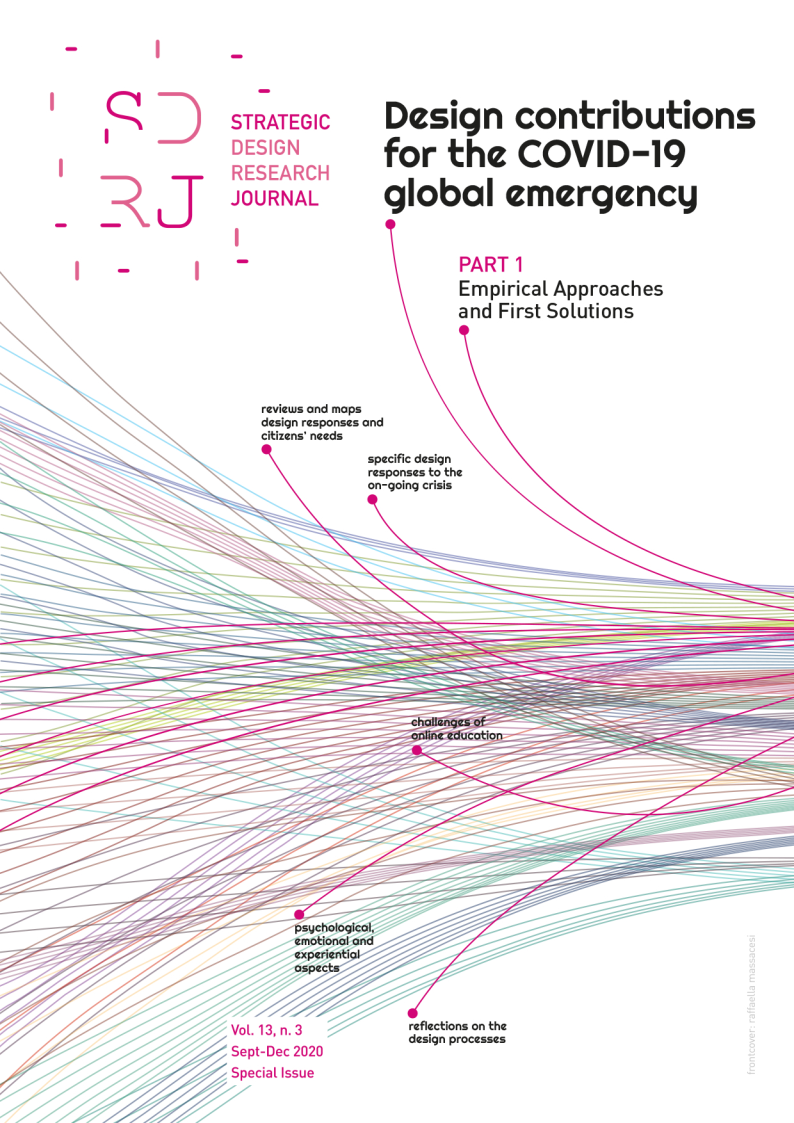 Downloads
Section
Specific design responses to the on-going crisis
License
I grant the Strategic Design Research Journal the first publication of my article, licensed under the terms of the Creative Commons Attribution 4.0 International (CC BY 4.0), which permits reproduction, adaptation, and distribution provided the original author and source are credited.
I confirm that my article is not being submitted to another publication and has not been published in its entirely on another journal. I take full responsibility for its originality and I will also claim responsibility for charges from claims by third parties concerning the authorship of the article.
I also agree that the manuscript will be submitted according to the journal's publication rules described above.