Field hospitals to face COVID-19: Requirements and lessons learned in the design and construction of the Lagoa Barra Hospital - Brazil
Abstract
The construction of field hospitals has been a strategy adopted worldwide to face the consequences of the pandemic impacts caused by COVID-19 on healthcare systems. Specific characteristics of this pandemic, such as different ways and speeds of the disease transmission, and the implications at the population health and the productive system, has made the project, management, and construction of field hospitals for the patients with COVID-19 present specific features. In this work, for each phase of the FHLB  implantation, we present the main concepts, premises, restrictions, and challenges, focusing mainly on the needs programs of the project that guided the configuration of the environments, the definition of the circulation flows,  the typology of the beds, the main management tools used during the project's planning and control process, and in the lessons learned.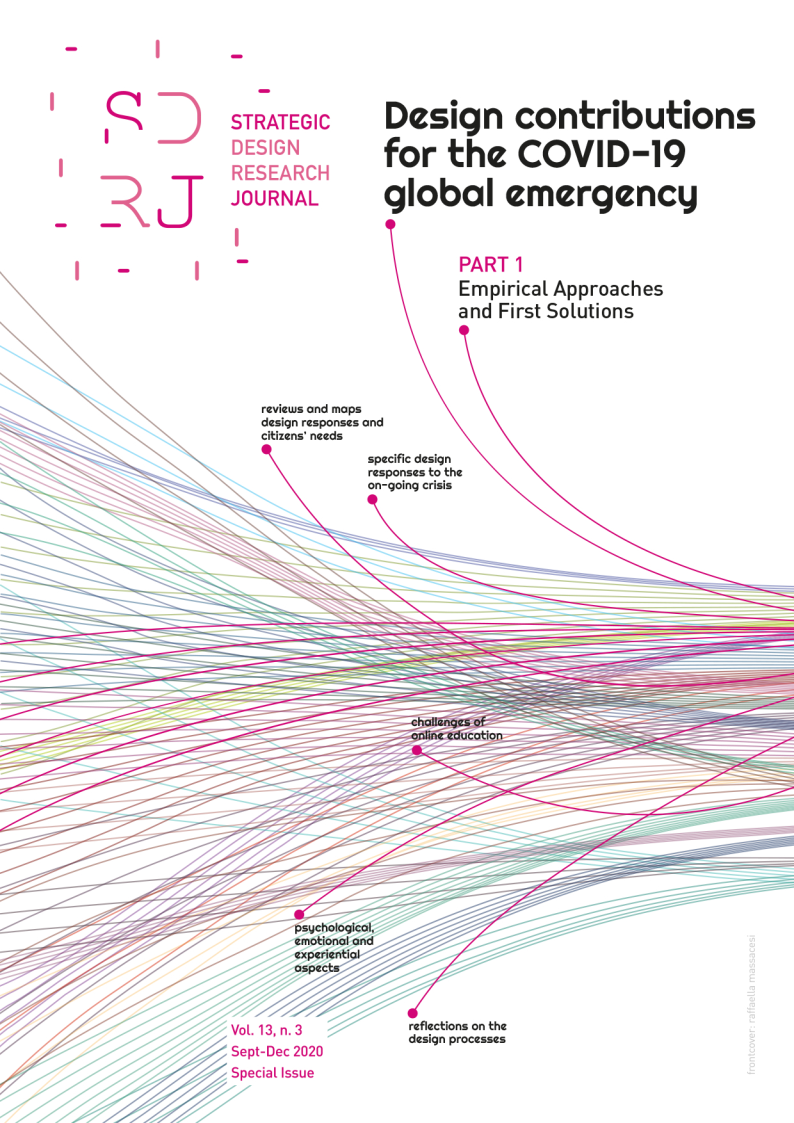 Downloads
Section
Specific design responses to the on-going crisis
License
I grant the Strategic Design Research Journal the first publication of my article, licensed under the terms of the Creative Commons Attribution 4.0 International (CC BY 4.0), which permits reproduction, adaptation, and distribution provided the original author and source are credited.
I confirm that my article is not being submitted to another publication and has not been published in its entirely on another journal. I take full responsibility for its originality and I will also claim responsibility for charges from claims by third parties concerning the authorship of the article.
I also agree that the manuscript will be submitted according to the journal's publication rules described above.