Design for Resilience: Mapping the needs of Brazilian communities to tackle COVID-19 challenges
Abstract
The COVID-19 pandemic brought the urgency in the search for innovative solutions in different areas of knowledge to mitigate the effects and impacts of the disease, whether on health, social or economic terms. Urban and socio-economic determinants of informal-settlement communities make COVID-19 challenges even harder to be overcome, requiring local and situated solutions that consider their livelihood diversity. This manuscript shows the results of an exploratory pilot study which addressed the potential of participatory design to contribute to mitigating COVID-19 effects and impacts, identifying the problems, adaptative strategies, challenges for and needs of Rio de Janeiro and Belo Horizonte communities. It was drawn from triangulation of methods and analysis of multiple (primary and secondary) data sources. The needs of communities were raised through online roundtables with community members, representatives of NGOs, designers, architects and researchers. Analysis of the roundtables was conducted collaboratively by the researchers through online tools, including Affinity Mapping, and 5 Whys. The findings point out the needs of communities clustered in 6 major themes, five of which indicate potential areas in which participatory design can play a meaningful role and need to be further investigated.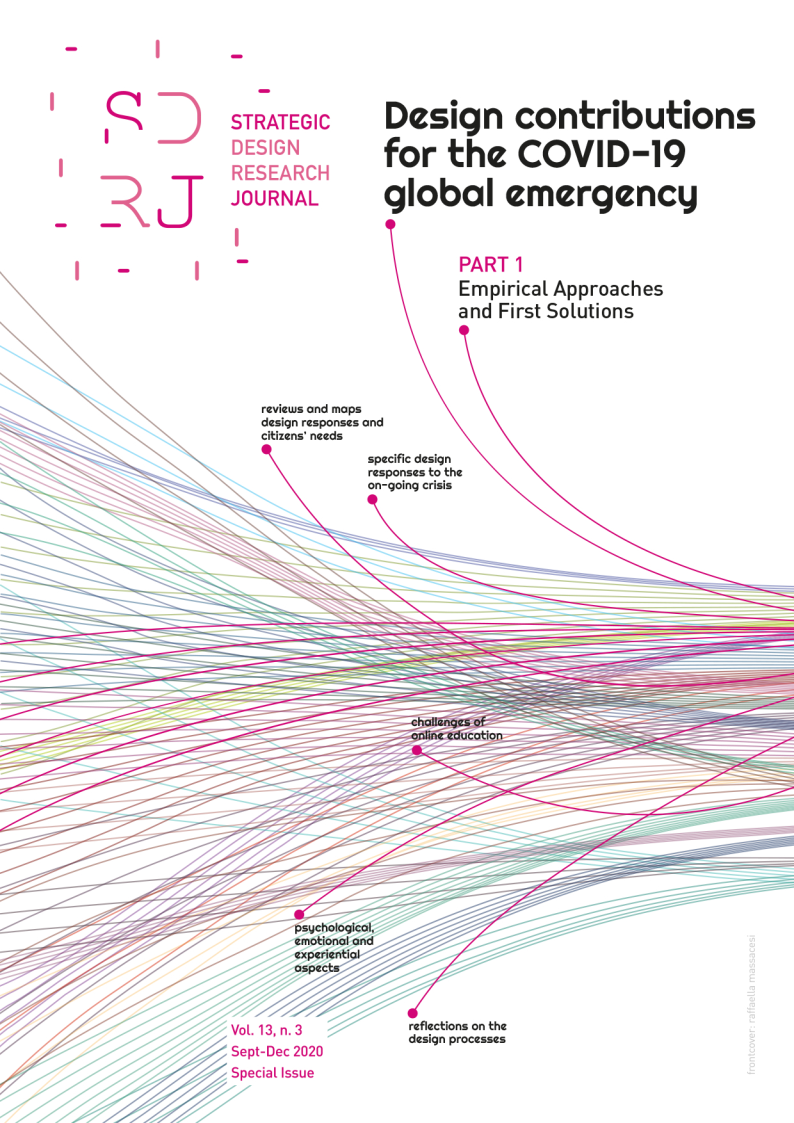 Downloads
Section
Reviews and maps design responses and citizens' needs
License
I grant the Strategic Design Research Journal the first publication of my article, licensed under the terms of the Creative Commons Attribution 4.0 International (CC BY 4.0), which permits reproduction, adaptation, and distribution provided the original author and source are credited.
I confirm that my article is not being submitted to another publication and has not been published in its entirely on another journal. I take full responsibility for its originality and I will also claim responsibility for charges from claims by third parties concerning the authorship of the article.
I also agree that the manuscript will be submitted according to the journal's publication rules described above.