Citizen data-driven design for pandemic monitoring
Abstract
In a world concerned with the coronavirus pandemic, many governments do not know how to control the disease. Although there are several technologies that generate citizen data, transparency, and privacy are very important to ensure social engagement and more effectiveness in fighting the virus. This article analyzed some applications that contact tracing people or inform them about the disease. We selected the applications based on how they captured data, privacy issues, citizen participation, and the main challenges faced. Later, we created the app journey map to compare them and discovered the most used technology is Bluetooth, and the apps often have open source. However, these initiatives bring superficial insights and need to integrate with more complex data.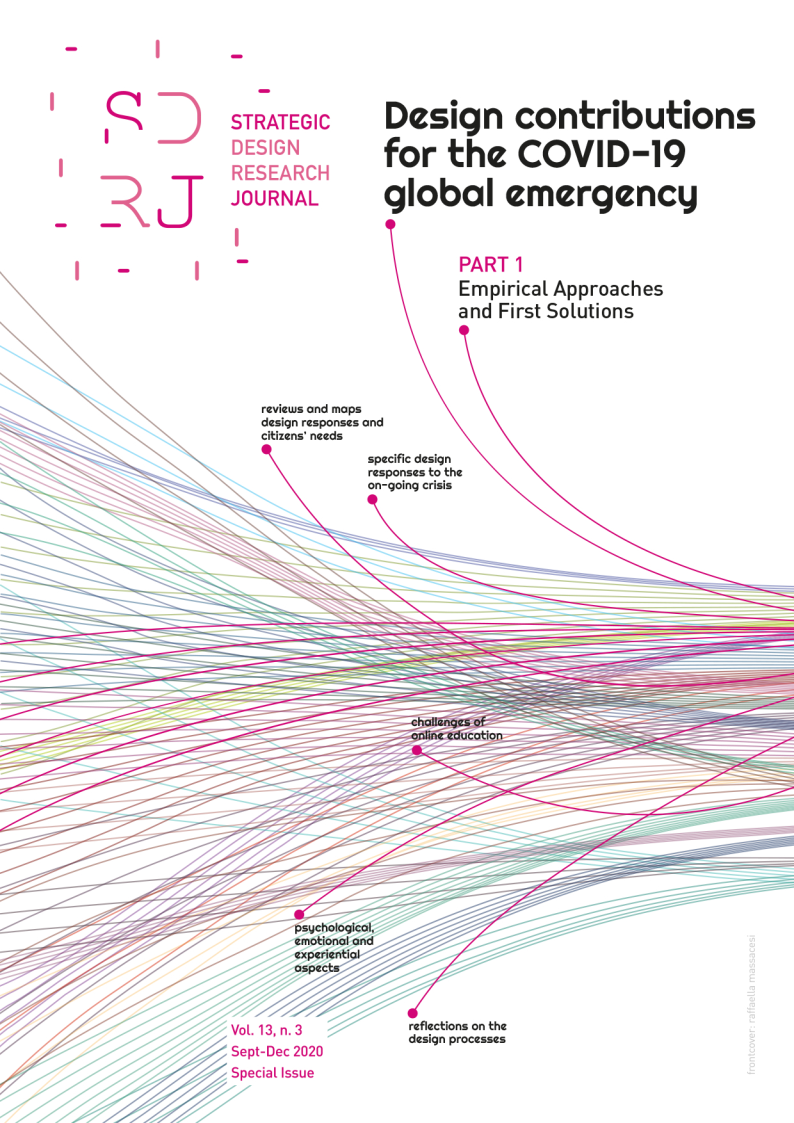 Downloads
Section
Reviews and maps design responses and citizens' needs
License
I grant the Strategic Design Research Journal the first publication of my article, licensed under the terms of the Creative Commons Attribution 4.0 International (CC BY 4.0), which permits reproduction, adaptation, and distribution provided the original author and source are credited.
I confirm that my article is not being submitted to another publication and has not been published in its entirely on another journal. I take full responsibility for its originality and I will also claim responsibility for charges from claims by third parties concerning the authorship of the article.
I also agree that the manuscript will be submitted according to the journal's publication rules described above.