Design Research-in-the-Moment: Eliciting Evolutive Traces during the Covid-19 Crisis
Abstract
This paper presents a chronological account of design's response to the Covid-19 crisis as it unfolded globally. From January to May 2020, we documented over 500 design interventions that have been created by individuals, networks, amateurs, professionals, and public and private organizations and institutions. This international response witnessed the rapid design and development of products, networks and systems such as facemasks, hospitals, infographics, respirators, sanitizers, and virtual communities all created in an effort to save us. In response to the Covid-19 virus the problems that the world faced were highly complex, interdependent, and could not be addressed by conventional means. As such, this paper presents over 500 design-led responses that illustrate comprehensively that when pressed we can find new ways of designing. In short, this work outlines what we might think of as a new model for designing. This new model does not describe a new condition to come after what we currently call design. Rather, what we witness here is the revival of the practice of design – from handmaiden of Capital to one of Care – which is expressed in a new critical attitude for looking at the design world, probing its practice, its theoretical position and its product.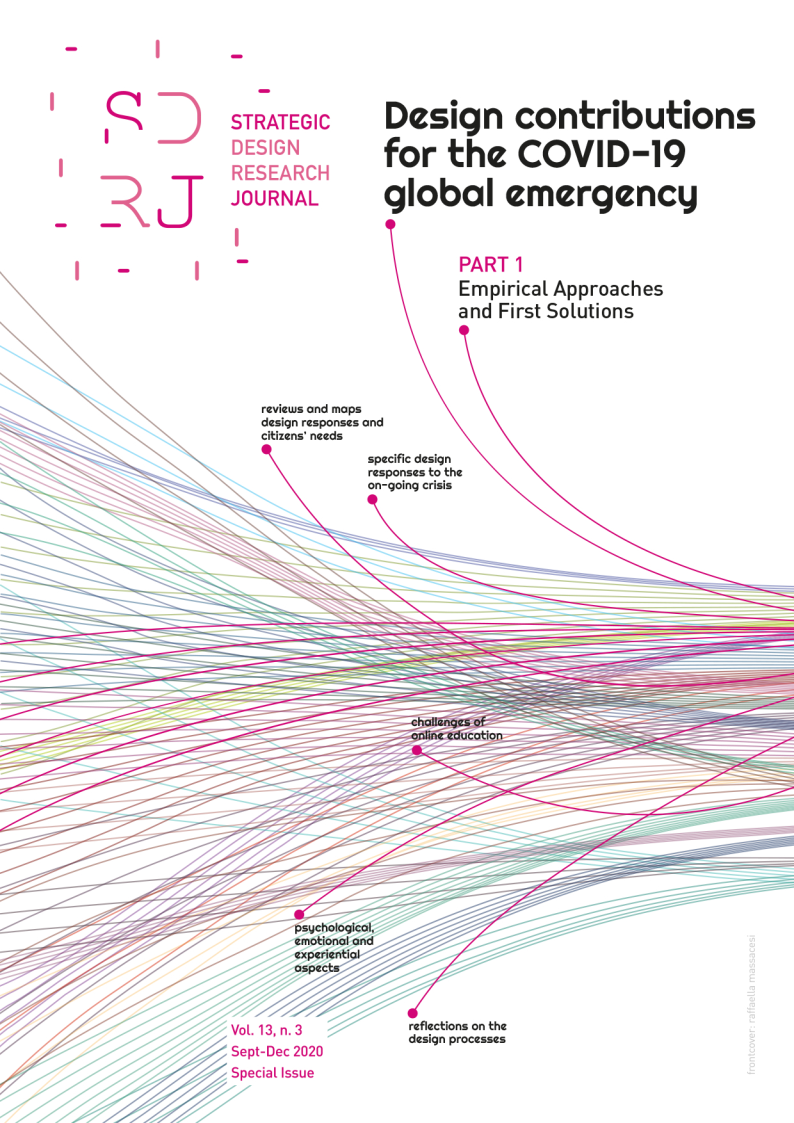 Downloads
Section
Reviews and maps design responses and citizens' needs
License
I grant the Strategic Design Research Journal the first publication of my article, licensed under the terms of the Creative Commons Attribution 4.0 International (CC BY 4.0), which permits reproduction, adaptation, and distribution provided the original author and source are credited.
I confirm that my article is not being submitted to another publication and has not been published in its entirely on another journal. I take full responsibility for its originality and I will also claim responsibility for charges from claims by third parties concerning the authorship of the article.
I also agree that the manuscript will be submitted according to the journal's publication rules described above.