DESIS and Covid-19: It's Time to Hit the Reset Button
Abstract
DESIS-Design for Social Innovation and Sustainability is a network of design-led research labs based in universities around the world created to trigger and support social change towards sustainability. The network started in 2009, in the wave of social innovation that characterized that period: innovations emerging mainly from grassroots initiatives aiming to solve, in a collaborative way, problems that people had to face in mature industrial societies. It is not rhetorical to say that the context we were in when we started, seems a century ago. The tragedy of Covid-19 is, in fact, one of those events that force us to push on the reset button. Where, in this case, "resetting" means the need to adjust what we are doing, and how and why we do it, considering what the Covid19 crisis has taught us and could still teach us. The double special issue of SDRJ we are presenting here goes in this direction.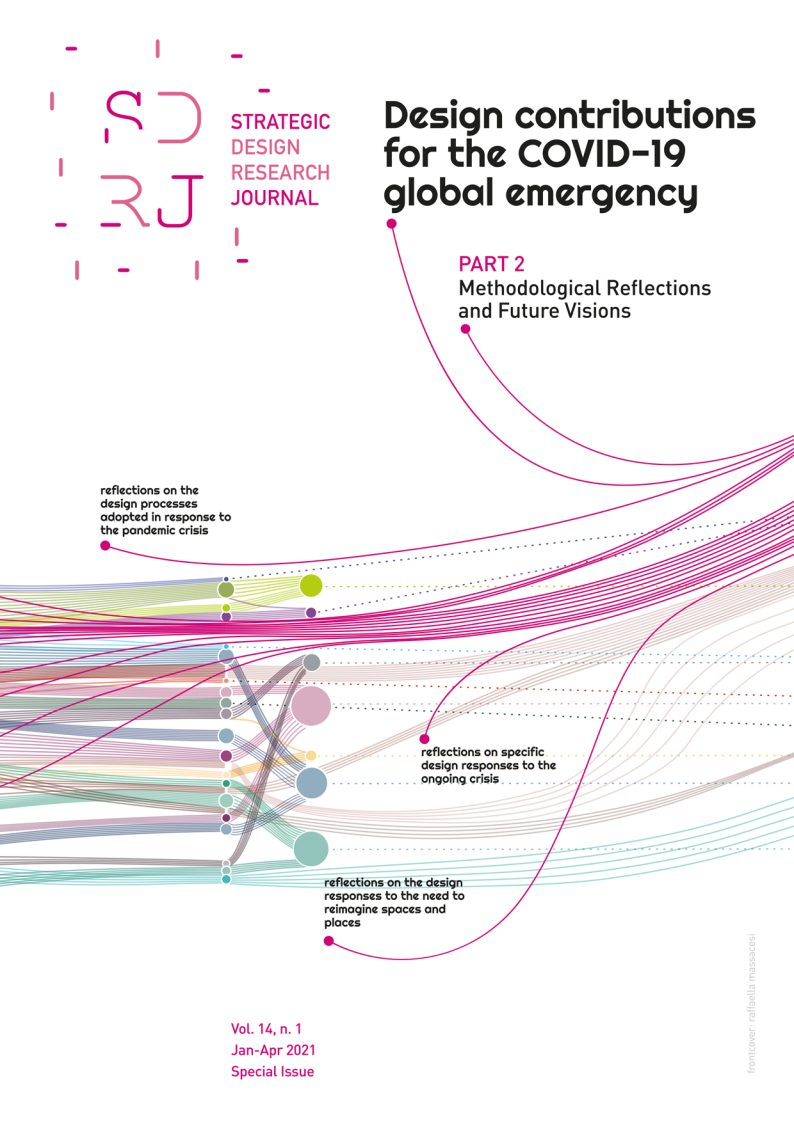 Downloads
Section
Endorsing Partners
License
I grant the Strategic Design Research Journal the first publication of my article, licensed under the terms of the Creative Commons Attribution 4.0 International (CC BY 4.0), which permits reproduction, adaptation, and distribution provided the original author and source are credited.
I confirm that my article is not being submitted to another publication and has not been published in its entirely on another journal. I take full responsibility for its originality and I will also claim responsibility for charges from claims by third parties concerning the authorship of the article.
I also agree that the manuscript will be submitted according to the journal's publication rules described above.