Rethinking post-Covid-19 school design in Brazil: adaptation strategies for public schools PEE-12 FNDE
Abstract
In 2020, the World Health Organization (WHO) declared the disease COVID-19, whose causative virus is SARS-CoV-2, a pandemic. An important measure was the closure of schools in several countries to try to reduce the contagion levels, so that students were not exposed to risk, nor their families. The question that arises within this context is: In school architecture, what are the appropriate design methods to deal with challenges during and after a pandemic? In this scope, the article aimed to propose an adaptive design scenario in the post-pandemic moment for a standard school in Brazil. The methodology was built through a literature review and multidisciplinary research, to later present strategies based on the recommendations of competent bodies and studies focused on the school architecture, design patterns for 21st-century schools, technology and security. The focus was on design challenges in the education field in the post-pandemic moment, and on the adaptation of the school built spaces for the return of activities. The results can help the school community and public agencies in making decisions to face this challenge, recreating safer, user-centered schools.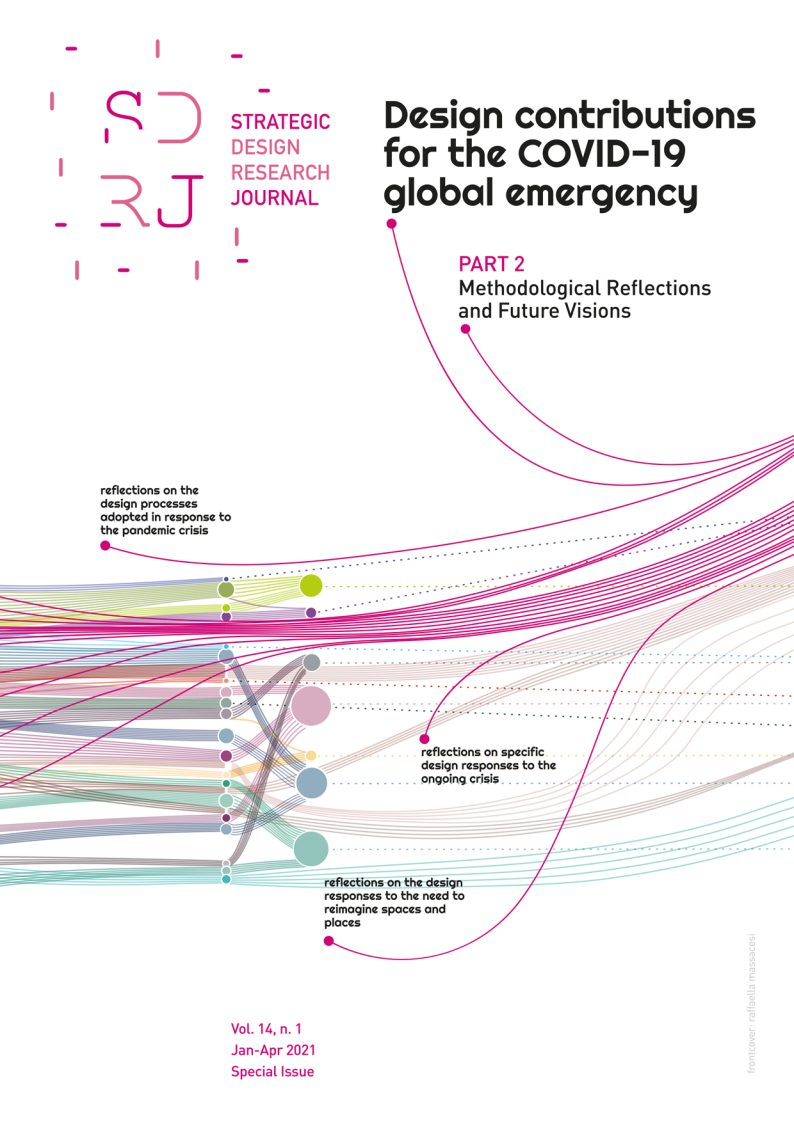 Downloads
Section
Reflections on the design responses to the need to reimagine spaces and places
License
I grant the Strategic Design Research Journal the first publication of my article, licensed under the terms of the Creative Commons Attribution 4.0 International (CC BY 4.0), which permits reproduction, adaptation, and distribution provided the original author and source are credited.
I confirm that my article is not being submitted to another publication and has not been published in its entirely on another journal. I take full responsibility for its originality and I will also claim responsibility for charges from claims by third parties concerning the authorship of the article.
I also agree that the manuscript will be submitted according to the journal's publication rules described above.