Tactical Acts from Lockdown Homes
Abstract
The COVID 19 lockdown brought work home. As design researchers our interest has been in the socio-material changes which the pandemic lockdown, as a top down strategy has brought to the domestic realm. Using an online response gathering tool we undertook an inquiry with 31 different households from around the world. Analyzing this data, we present 7 inter-connected activity categories performed by people as they merged and separated their professional work and domestic living within their homes. From within these categories we note particular activities let people overcome the pressures of merging professional work and domestic living. We see these activities to be tactically emerging from specific characteristics of the domestic realm. Targeting innovation specialists, product designers, architects and service designers we seek the potential for amplifying such tactical characteristics when designing for working from home futures.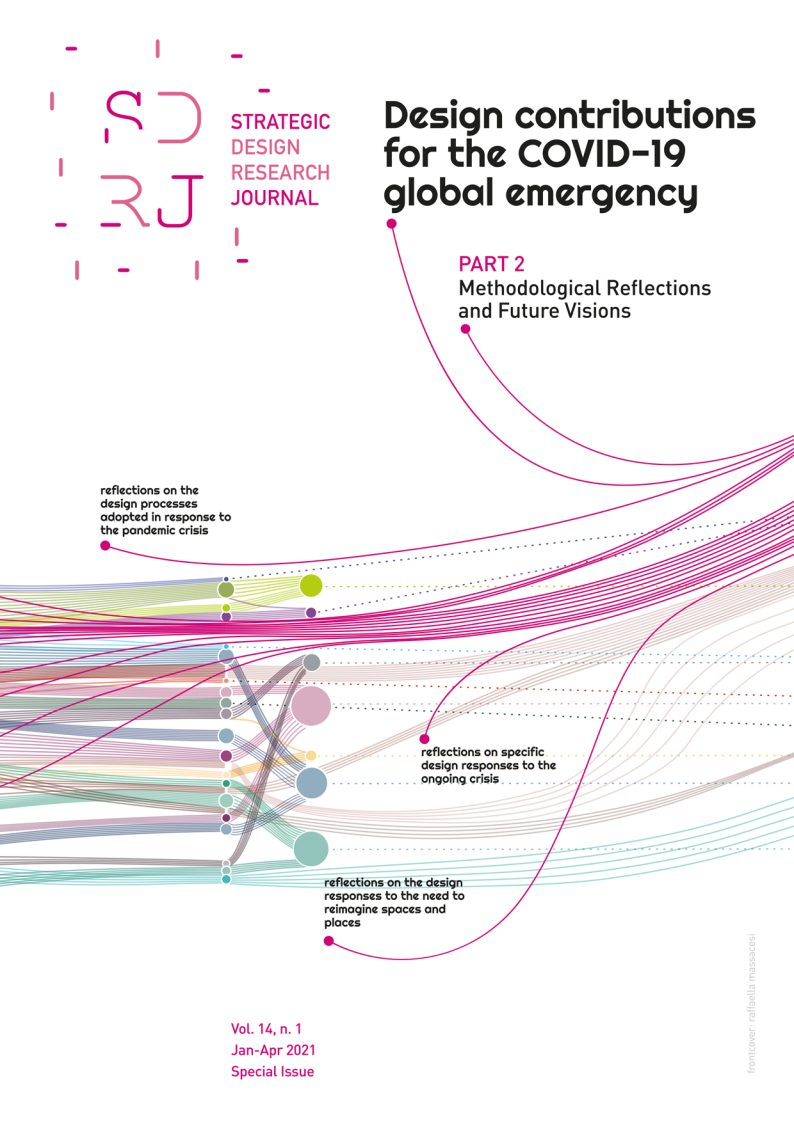 Downloads
Section
Reflections on the design responses to the need to reimagine spaces and places
License
I grant the Strategic Design Research Journal the first publication of my article, licensed under the terms of the Creative Commons Attribution 4.0 International (CC BY 4.0), which permits reproduction, adaptation, and distribution provided the original author and source are credited.
I confirm that my article is not being submitted to another publication and has not been published in its entirely on another journal. I take full responsibility for its originality and I will also claim responsibility for charges from claims by third parties concerning the authorship of the article.
I also agree that the manuscript will be submitted according to the journal's publication rules described above.