Data visualization in the time of coronavirus
Abstract
Currently, we observe a proliferation of data visualizations about Covid-19 in the media, which makes it a convenient time to study the topic from the perspective of different disciplines, including information design and mathematics. If, on the one hand, the abundance of such pandemic representations would already be a legitimate reason to address the issue, on the other hand, it is not the central motivation of the present discussion. The uniqueness of the epidemiological phenomenon that we are experiencing highlights new aspects regarding the production and use of data visualizations, one of which is its diversification beyond counting and visual representation of events related to the virus spread. In this sense, the article discusses, through the analysis of examples, three different approaches for this type of schematic representation, namely: visualization of hypothetical data, visualizations based on secondary data, and visualization for social criticism and self-reflection. Ultimately, we can argue that design contributes to the production of data visualizations that can help people to understand the causes and implications involved in the new coronavirus and encourage civic responsibility through self-care and the practice of social distancing.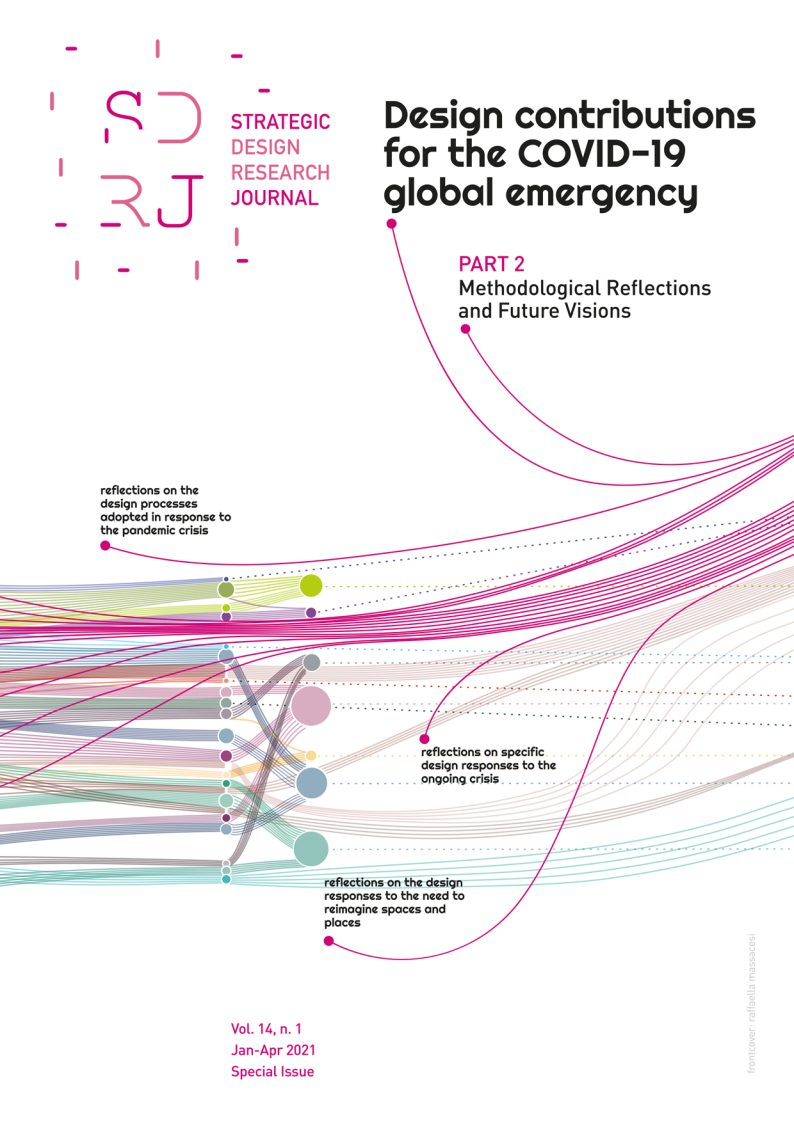 Downloads
Section
Reflections on specific design responses to the ongoing crisis
License
I grant the Strategic Design Research Journal the first publication of my article, licensed under the terms of the Creative Commons Attribution 4.0 International (CC BY 4.0), which permits reproduction, adaptation, and distribution provided the original author and source are credited.
I confirm that my article is not being submitted to another publication and has not been published in its entirely on another journal. I take full responsibility for its originality and I will also claim responsibility for charges from claims by third parties concerning the authorship of the article.
I also agree that the manuscript will be submitted according to the journal's publication rules described above.