Designing for the pandemic: individual and collective safety devices
Abstract
The rapid spread of COVID-19 has generated a demand for health-related safety equipment. The development of these emergency products raises several questions, in particular the possible lack of concern for health, satisfaction, and safety of users in addition to the immediate safety against the COVID-19. Considering these issues, the objectives of this work are to categorize, identify trends, and propose strategic approaches to the development and alteration of individual and collective safety solutions for facing the pandemic. For that, we conducted a review and categorization of industrial design products developed during the pandemic using the database Behance. We found 171 developed products. Of these, we classified 99 as individual safety solutions, with the majority being masks and face shields, 59 as being collective safety solutions like disinfection booths, physical transparent separators, and sanitary dispensers. And 13 were solutions geared to hospital use such as hospital furniture, testing solutions, and medical safety procedures. From the analysis of these products, we noted four major themes: protection from the infection, isolation, and physical barriers for enabling safe interaction, disinfection, and testing that can be used as a strategic guideline for the development of new solutions for this context.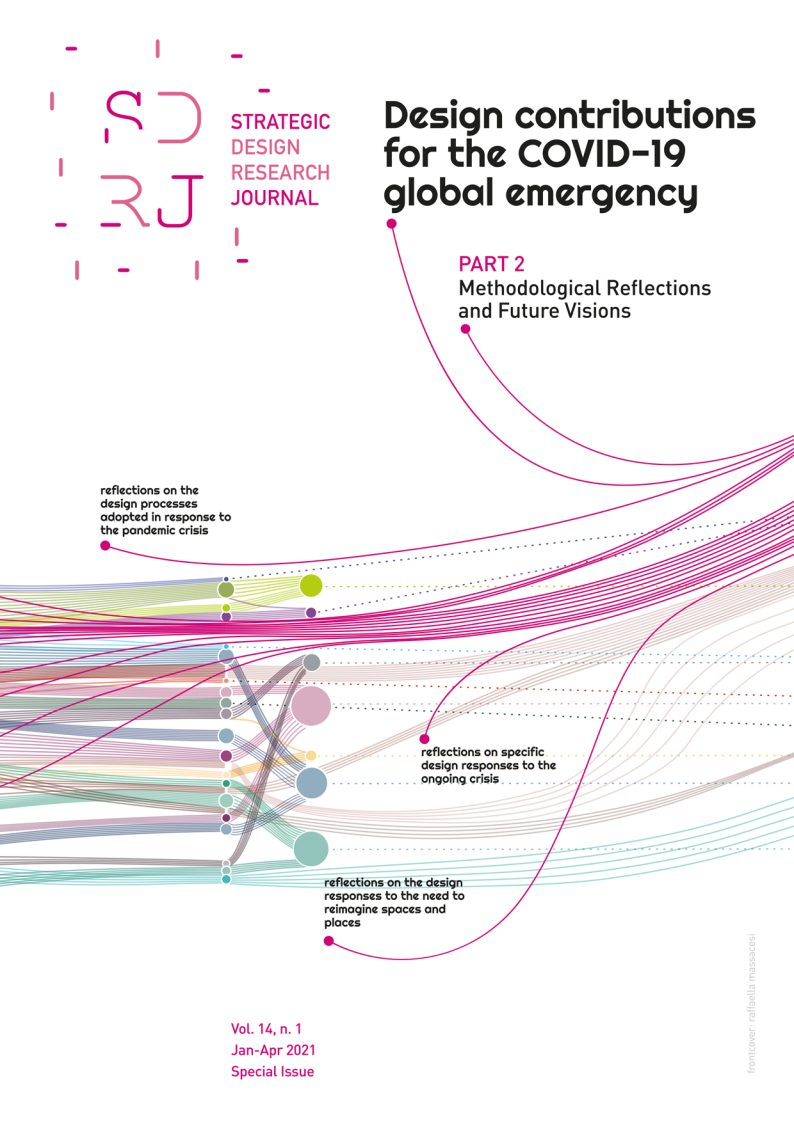 Downloads
Section
Reflections on specific design responses to the ongoing crisis
License
I grant the Strategic Design Research Journal the first publication of my article, licensed under the terms of the Creative Commons Attribution 4.0 International (CC BY 4.0), which permits reproduction, adaptation, and distribution provided the original author and source are credited.
I confirm that my article is not being submitted to another publication and has not been published in its entirely on another journal. I take full responsibility for its originality and I will also claim responsibility for charges from claims by third parties concerning the authorship of the article.
I also agree that the manuscript will be submitted according to the journal's publication rules described above.