Networks of digital manufacturing of face shields and the Covid-19: design, maker culture and social mobilization
Abstract
This paper addresses the issue of the configuration of a network for the digital fabrication of personal protective equipment to fight the pandemic of COVID-19. The main aim is to highlight how creative and innovative design practices, based on digital fabrication, have contributed to combat the new coronavirus in Brazil, concerning the design, production and distribution of face shields. The paper is the result of both exploratory, descriptive and qualitative research. In addition to documentary data and revisiting design literature, this work sought to understand the network formation modus operandi for digital manufacture of face shields, based on examples carried out in every region of the country. In conclusion, it argued that these social mobilization networks are based on the assumptions of the maker culture and reveal the potential for an open, distributed and resilient design to face this contemporary and future crisis.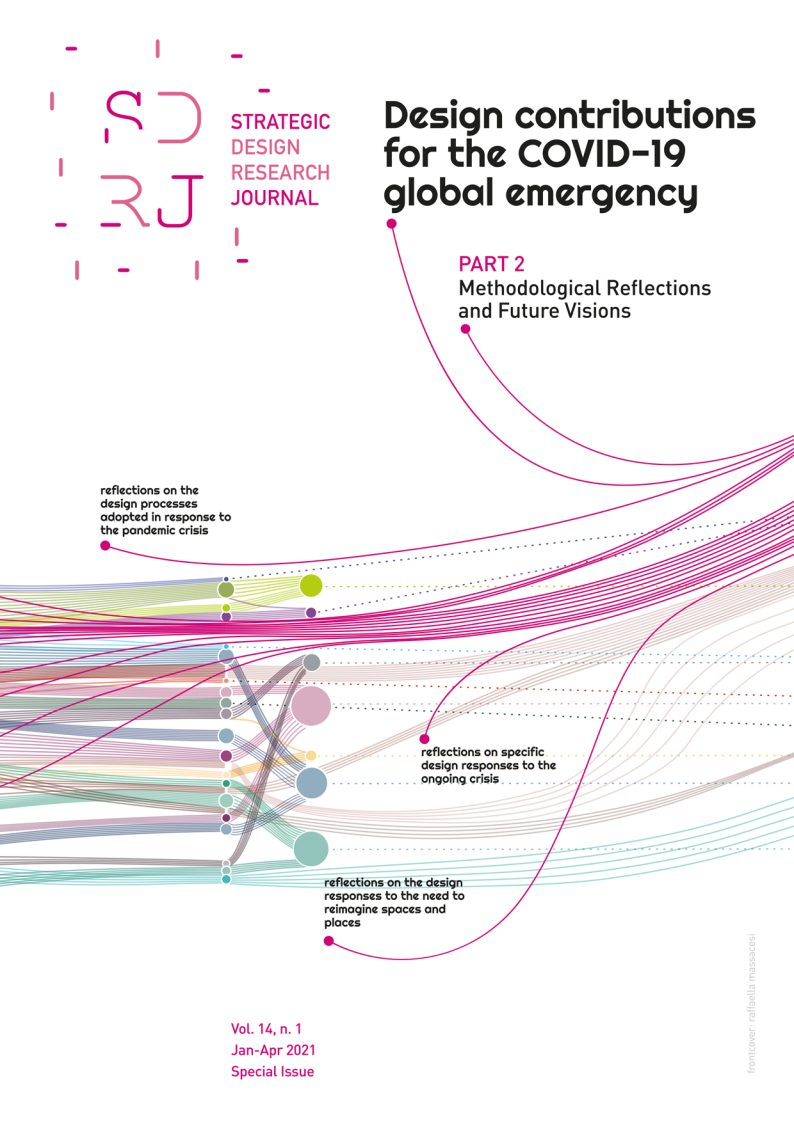 Downloads
Section
Reflections on specific design responses to the ongoing crisis
License
I grant the Strategic Design Research Journal the first publication of my article, licensed under the terms of the Creative Commons Attribution 4.0 International (CC BY 4.0), which permits reproduction, adaptation, and distribution provided the original author and source are credited.
I confirm that my article is not being submitted to another publication and has not been published in its entirely on another journal. I take full responsibility for its originality and I will also claim responsibility for charges from claims by third parties concerning the authorship of the article.
I also agree that the manuscript will be submitted according to the journal's publication rules described above.