COVID-19 and the emergency of new economies for the design of a new world
Abstract
The COVID-19 pandemic situation has proven the fragilities of the current lifestyles of humanity. The previously established patterns, as they were, a predominately linear type of economy, and the manners for generating work and income, were based on production and consumption. However, that proved to be unsustainable due to the necessity of social isolation. In this context, the aim of this article is to resume the emergency for finding new ways of thinking and acting in the economy and to explore emerging views. A documental research and narrative literature review were performed to foster this discussion. A comparative framework based on four models of new economies that have arisen in the literature between the end of the XX century and the beginning of the XXI was constructed. Design evolution is related to circular, distributed, creative, and regenerative economy as an agent for change. Then, in conclusion, the authors reported on strategies and actions that have been created during the pandemic to corroborate on views posed by the new economies and design culture that are constantly being transformed in the eminence of contributing to a new material and immaterial world.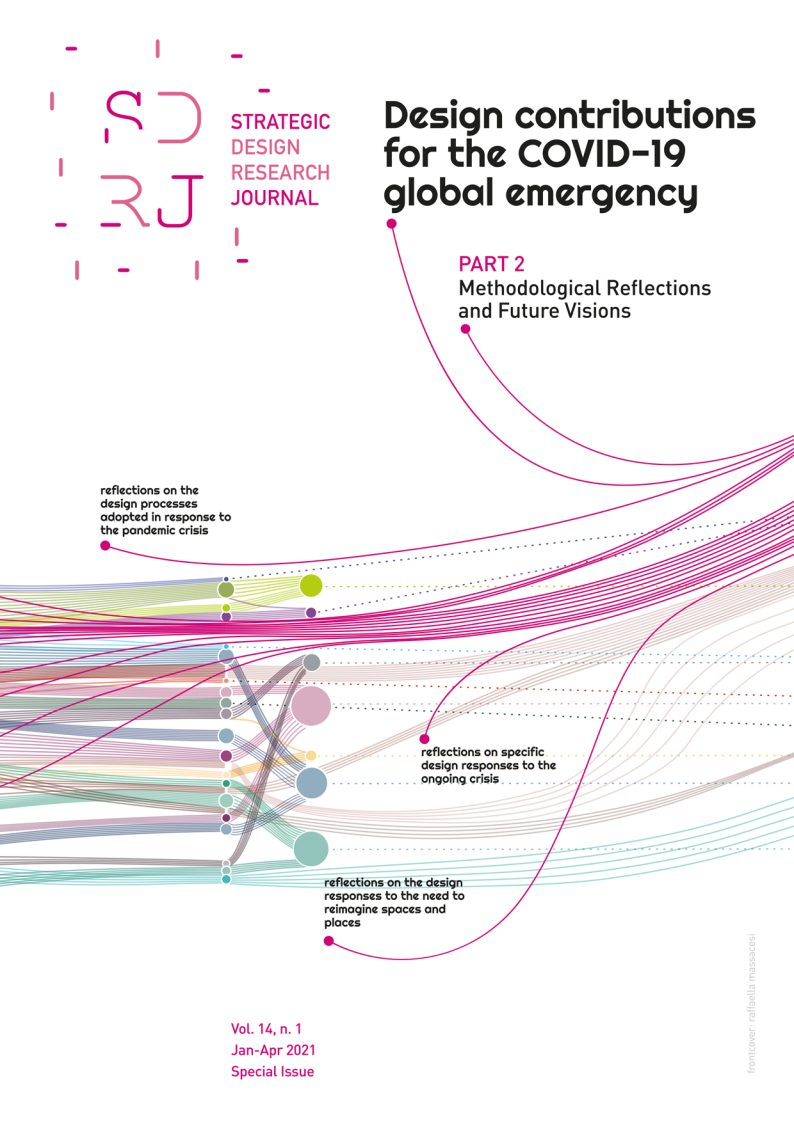 Downloads
Section
Reflections on the design processes adopted in response to the pandemic crisis
License
I grant the Strategic Design Research Journal the first publication of my article, licensed under the terms of the Creative Commons Attribution 4.0 International (CC BY 4.0), which permits reproduction, adaptation, and distribution provided the original author and source are credited.
I confirm that my article is not being submitted to another publication and has not been published in its entirely on another journal. I take full responsibility for its originality and I will also claim responsibility for charges from claims by third parties concerning the authorship of the article.
I also agree that the manuscript will be submitted according to the journal's publication rules described above.