The Effect of Remote Collaborative Work on Design Processes During the Pandemic
Abstract
At the beginning of 2020, the virus called "COVID-19" spread rapidly all over the world. One of the measures taken to prevent the spread of the virus was social distance rules. Hence, employees and students had to work remotely using communication tools.
In the design field, professionals and students working remotely during the pandemic, were limited to the possibilities of the communication tools they used while developing the design process, and they found ways to use these facilities in line with their practice routines in the physical environment.
In this article, the tools used during the collaborative design processes conducted remotely during the pandemic were examined with a questionnaire study. Even though designers worked digitally due to the necessity to continue their work in this period, it was observed that they had positive experiences with the special tools they used. However, the transfer of tacit knowledge to design projects in the collaborative design process has been restricted in the collaborative design process due to limited spatial communication. While many designers were discovering the tailored tools for this purpose they could already use, many improvements were suggested through the unaware needs became explicit ones.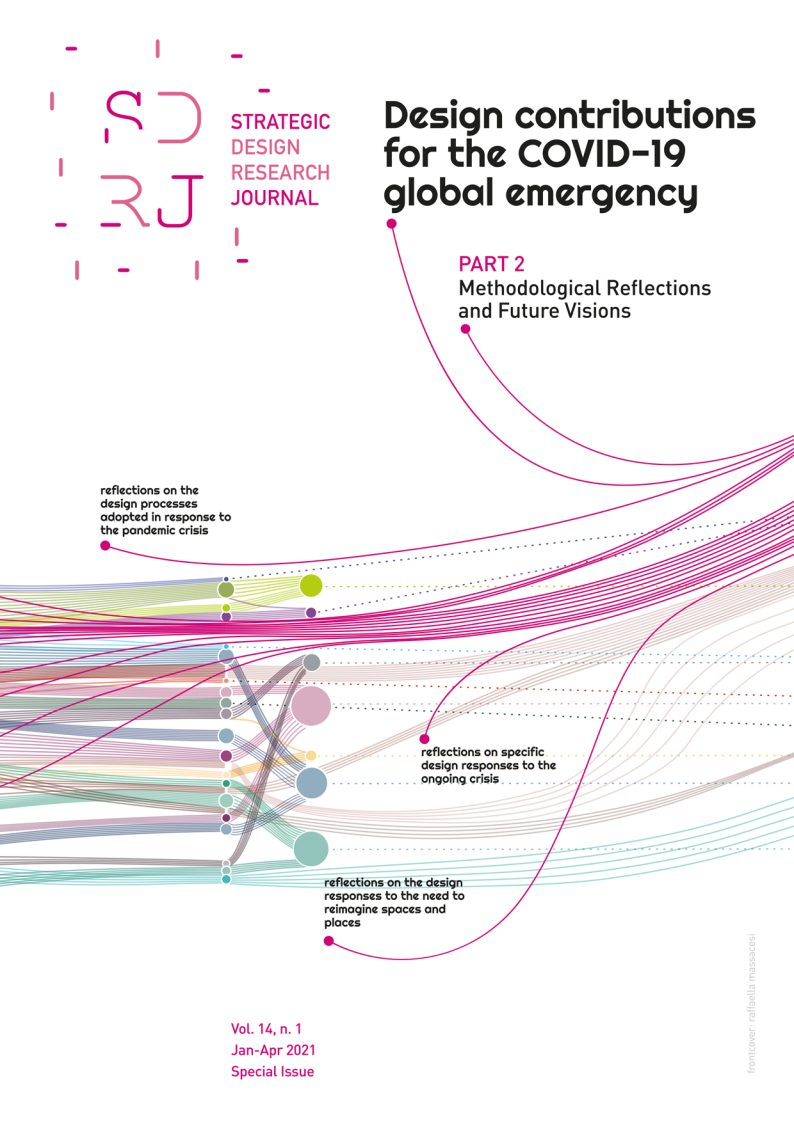 Downloads
Section
Reflections on the design processes adopted in response to the pandemic crisis
License
I grant the Strategic Design Research Journal the first publication of my article, licensed under the terms of the Creative Commons Attribution 4.0 International (CC BY 4.0), which permits reproduction, adaptation, and distribution provided the original author and source are credited.
I confirm that my article is not being submitted to another publication and has not been published in its entirely on another journal. I take full responsibility for its originality and I will also claim responsibility for charges from claims by third parties concerning the authorship of the article.
I also agree that the manuscript will be submitted according to the journal's publication rules described above.