An adaptive and strategic human-centred design approach to shaping pandemic design education that promotes wellbeing
Abstract
Positive student wellbeing is intrinsically connected to positive learning outcomes. Students learn more when they feel well, and the way we shape education influences the way students feel. The COVID-19 crisis has forced us to radically change our design education and is having a large impact on student wellbeing and learning. While some students manage well to adapt to the new circumstances, others struggle and face challenges such as risk of burnout, lack of motivation, and social isolation. In this paper we describe how we approached this challenge by applying methods and principles from strategic human-centred design and systems thinking. The strategic design approach included researching values and patterns in student and staff experiences. The systems approach meant that we saw the university as a complex adaptive system, which focused our activities on connecting staff and students who were and are running multiple creative experiments to promote student wellbeing. This approach is strategic because it supports continuous design and implementation of initiatives to promote wellbeing. While this is work in progress, we here present a number of design principles that we developed through this work that enable future designs that promote student wellbeing in (pandemic) higher education.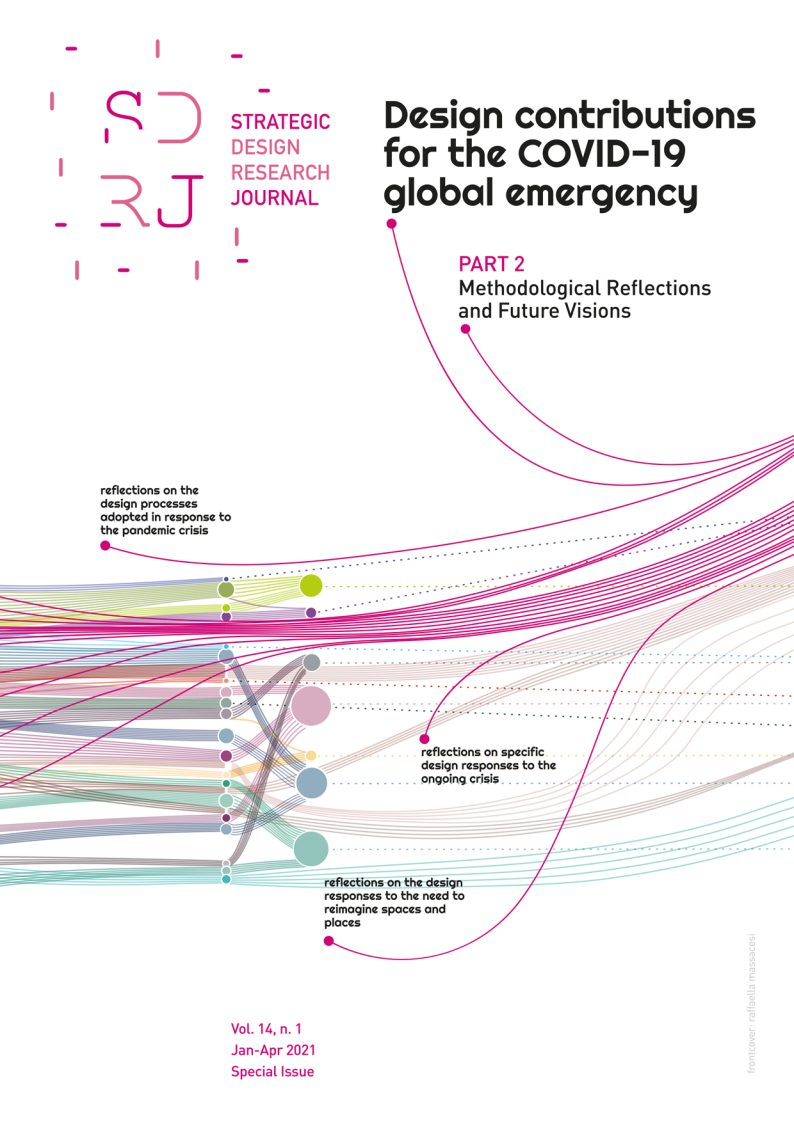 Downloads
Section
Reflections on the design processes adopted in response to the pandemic crisis
License
I grant the Strategic Design Research Journal the first publication of my article, licensed under the terms of the Creative Commons Attribution 4.0 International (CC BY 4.0), which permits reproduction, adaptation, and distribution provided the original author and source are credited.
I confirm that my article is not being submitted to another publication and has not been published in its entirely on another journal. I take full responsibility for its originality and I will also claim responsibility for charges from claims by third parties concerning the authorship of the article.
I also agree that the manuscript will be submitted according to the journal's publication rules described above.