Bad Strategy and Dark Matter. Reframing Italian Architectural Debate on the Post-Pandemic
Abstract
The paper investigates into the inability of Italian architectural debate to produce sensible effects on the society – architects have not been involved in any task forces, nor their proposals have been taken in account for the norms for the post-pandemic. Our hypothesis is that the suggestions emerging from the debate are much vision-oriented, but are so weak from a strategic point of view that they could even be seen as an example of bad strategy – as defined by Richard Rumelt.
In the first part, through an extensive survey on various sources (e.g., interviews and video-messages on leading newspapers, social media and TV broadcasts; debates on architectural journals and web forums; official proposals and manifestoes by professional associations), the article analyses and reframes the Italian architectural debate, for highlighting and defining its strategic weakness. The second part explains the main reasons for this weakness, showing that such inefficacy comes from the inability to deal with what Dan Hill called dark matter, i.e. the network of organisations, culture, bureaucracy and norms. The final part hints at a different perspective on architectural design for better dealing with the dark matter, thus giving the possibility of changing the generic proposals into strategic ones.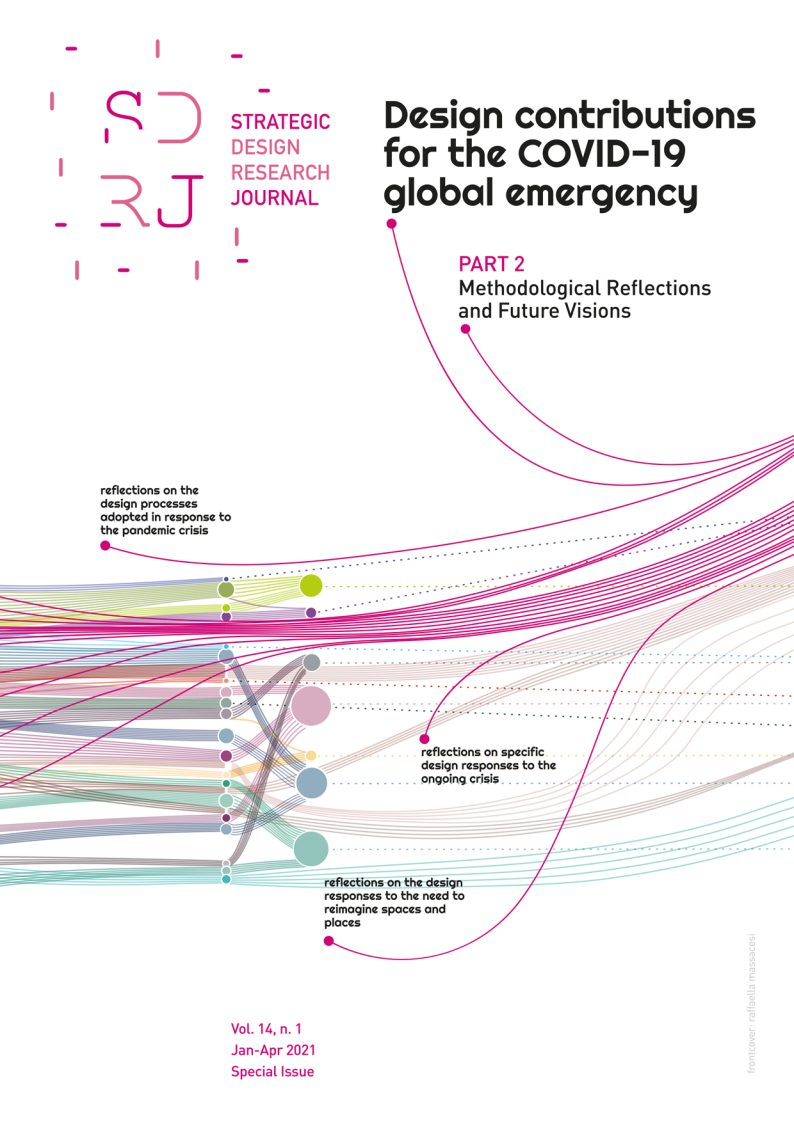 Downloads
Section
Reflections on the design processes adopted in response to the pandemic crisis
License
I grant the Strategic Design Research Journal the first publication of my article, licensed under the terms of the Creative Commons Attribution 4.0 International (CC BY 4.0), which permits reproduction, adaptation, and distribution provided the original author and source are credited.
I confirm that my article is not being submitted to another publication and has not been published in its entirely on another journal. I take full responsibility for its originality and I will also claim responsibility for charges from claims by third parties concerning the authorship of the article.
I also agree that the manuscript will be submitted according to the journal's publication rules described above.