Prospecting a systemic design space for pandemic responses
Abstract
Design literature describes an expansion of design activity towards systemic relations, which requires dealing with controversies among multiple actors. These controversies have a sociotechnical nature, given the inextricably of social and technical relations. This research looks at the sociotechnical controversy in COVID-19 design responses to assess the extent of said expansion. A controversial design space mapping was conducted based on a set of web pages found in the international design community which describes design responses for the pandemic. Considered as a representation of a socially-produced design space, the mapping reveals that systemic relations are still overlooked by the design community. A possible explanation for that is the lack of depth in problematizing the COVID-19 pandemic. The research offers, thus, prospective recommendations for a systemic design space for pandemics and other systemic crisis.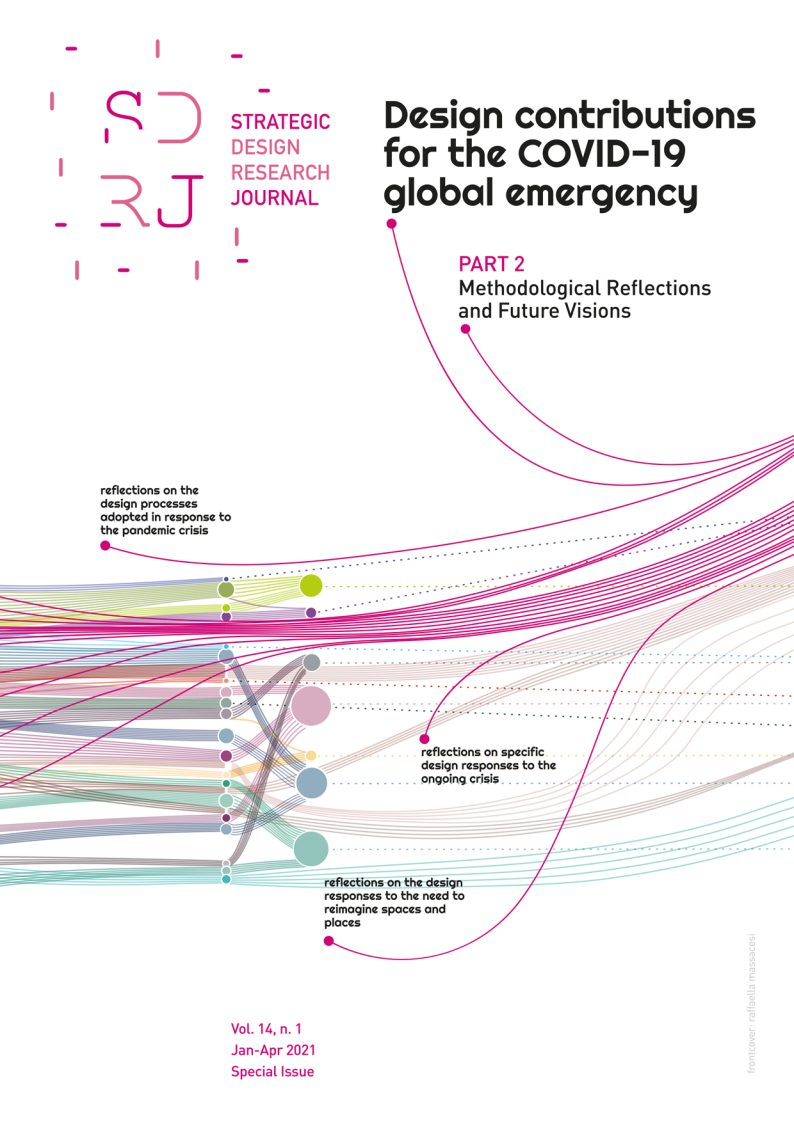 Downloads
Section
Reflections on the design processes adopted in response to the pandemic crisis
License
I grant the Strategic Design Research Journal the first publication of my article, licensed under the terms of the Creative Commons Attribution 4.0 International (CC BY 4.0), which permits reproduction, adaptation, and distribution provided the original author and source are credited.
I confirm that my article is not being submitted to another publication and has not been published in its entirely on another journal. I take full responsibility for its originality and I will also claim responsibility for charges from claims by third parties concerning the authorship of the article.
I also agree that the manuscript will be submitted according to the journal's publication rules described above.