From Emergency to Emergence: re-think design approach in a transition age.
Abstract
This position paper look at the COVID-19 pandemic human condition that arises with fundamental conversations about design as a fluid social, cultural, and political artifact. The aim of our position comes from the necessity of consider some concepts to analyse epistemic and ontological consequences of the pandemia in the field of design research. There is no question about the huge impact of pandemic disease on the planet. On the other hand, terms as environment, digital, hyperobjects have already deeply changed our perception of the reality, our daily life, our behaviours. Rather than an emergency to be responded to quickly, the virus is here intended as an opportunity to let problems and solutions already in place for some time, aware that it is not life that has changed after the pandemic, but the most accurate perception we have of it.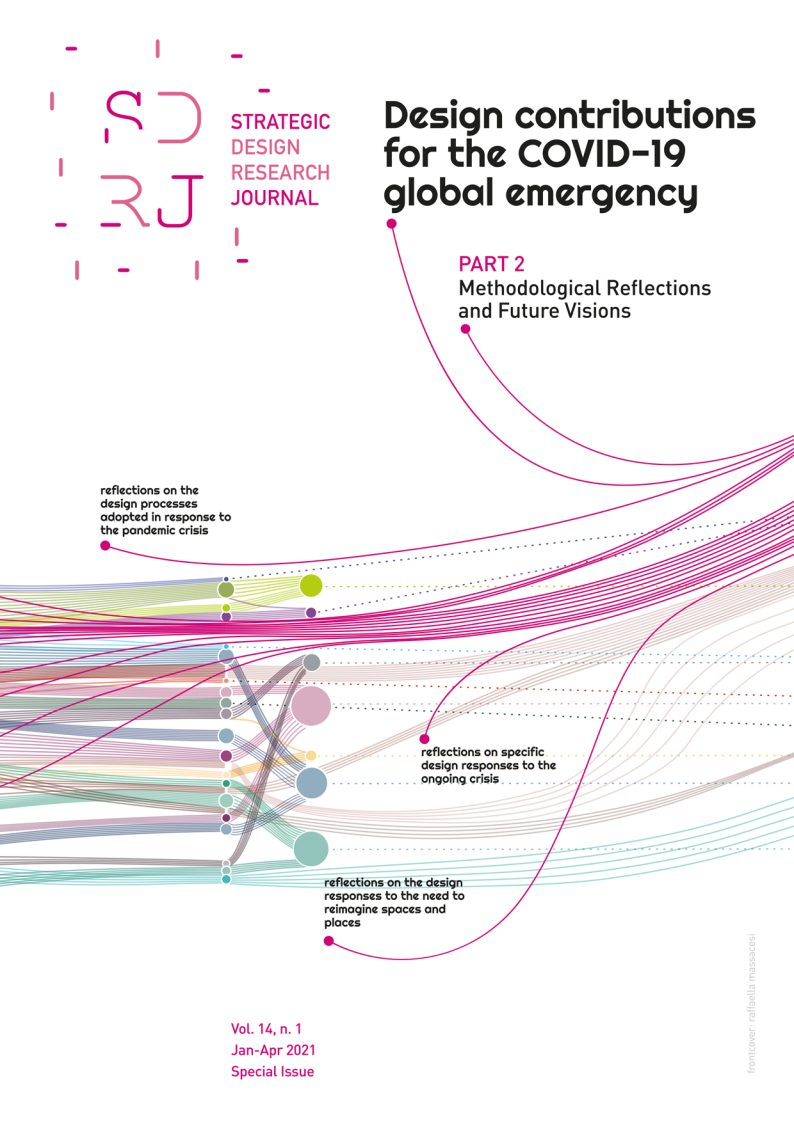 Downloads
Section
Reflections on the design processes adopted in response to the pandemic crisis
License
I grant the Strategic Design Research Journal the first publication of my article, licensed under the terms of the Creative Commons Attribution 4.0 International (CC BY 4.0), which permits reproduction, adaptation, and distribution provided the original author and source are credited.
I confirm that my article is not being submitted to another publication and has not been published in its entirely on another journal. I take full responsibility for its originality and I will also claim responsibility for charges from claims by third parties concerning the authorship of the article.
I also agree that the manuscript will be submitted according to the journal's publication rules described above.