Enabling Ideas for Inclusive Post-Pandemic Scenarios
Abstract
The COVID-19 pandemic will be remembered as the most severe medical threat of last decades, which forced billions of people to live in isolation and alienating conditions while millions have lost their lives. So far, the design interventions created to contrast the pandemic have been largely focused on the design of products for personal use (i.e. PPE), which however will not be very effective in the long run. In post-pandemic scenarios, designers will be asked to create new enabling solutions to foster socially inclusive and sustainable 'new normalities'. These solutions will play a fundamental role in the transition toward future sustainable and inclusive living conditions. This paper proposes three inclusive-oriented design scenarios containing some promising design ideas conceived to enhance the social and sustainable qualities of living places and communities. Later, a number of promising testing grounds will be listed for immediate interventions in the postpandemic's transition stages.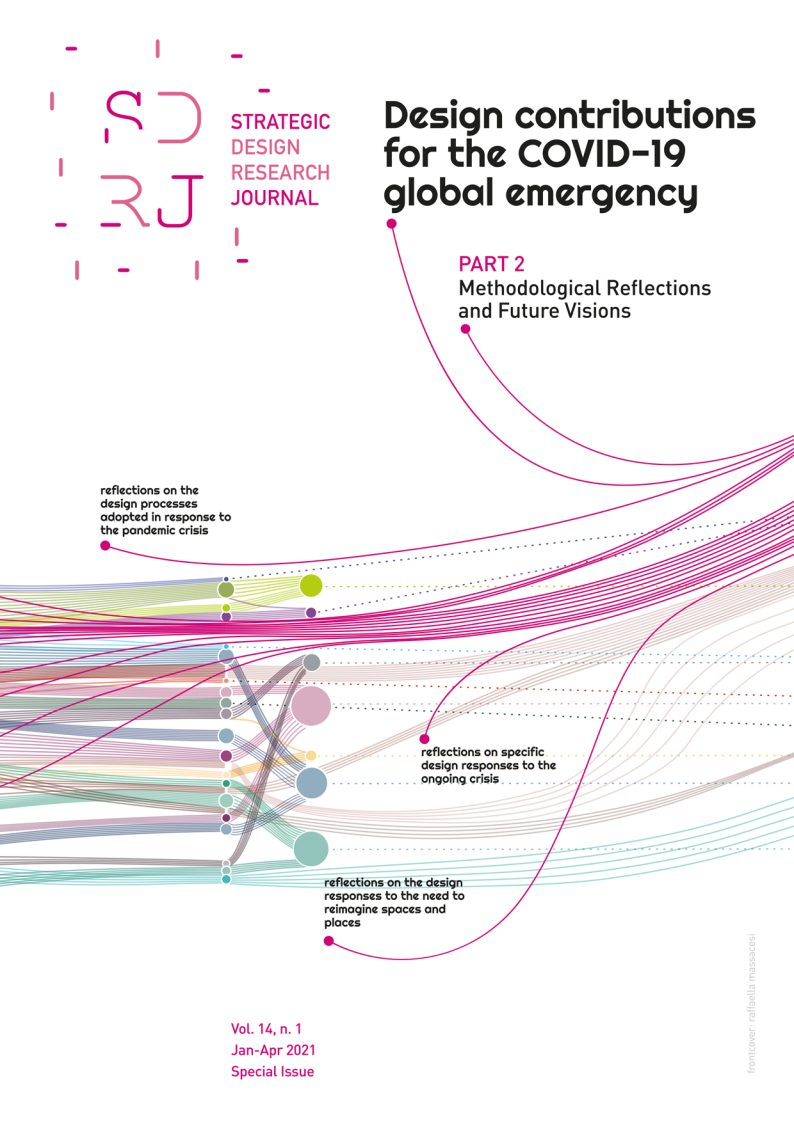 Downloads
Section
Reflections on the design processes adopted in response to the pandemic crisis
License
I grant the Strategic Design Research Journal the first publication of my article, licensed under the terms of the Creative Commons Attribution 4.0 International (CC BY 4.0), which permits reproduction, adaptation, and distribution provided the original author and source are credited.
I confirm that my article is not being submitted to another publication and has not been published in its entirely on another journal. I take full responsibility for its originality and I will also claim responsibility for charges from claims by third parties concerning the authorship of the article.
I also agree that the manuscript will be submitted according to the journal's publication rules described above.