Design for Sustainability Transformations: A Deep Leverage Points Research Agenda for the (Post-)Pandemic Context
Abstract
This position paper presents a prototype research agenda for design for sustainability transformations (DfST) in the (post-)pandemic context. COVID-19 has made visible vulnerabilities, structural dysfunctions, inequalities and injustices across health, environmental, social, economic, provisional and political systems. In response to the crisis, rapid, adaptive, technological and social innovations have started to emerge across all levels of society, opening up a multiplicity of alternative futures. This is an opportune time to address long-standing and urgent sustainability challenges in ways that move beyond the ineffective and business-as-usual approaches of ecological modernism. The authors used a co-creative process to identify weak signals relevant to sustainability transformations. In alignment with the deep leverage points framework, the identified weak signals are presented under two main headings: first, social structures and institutions; and second, values, goals and worldviews. The deep leverage points form the basis of a research agenda on how DfST could contribute to sustainability transformations right now and in the longer-term.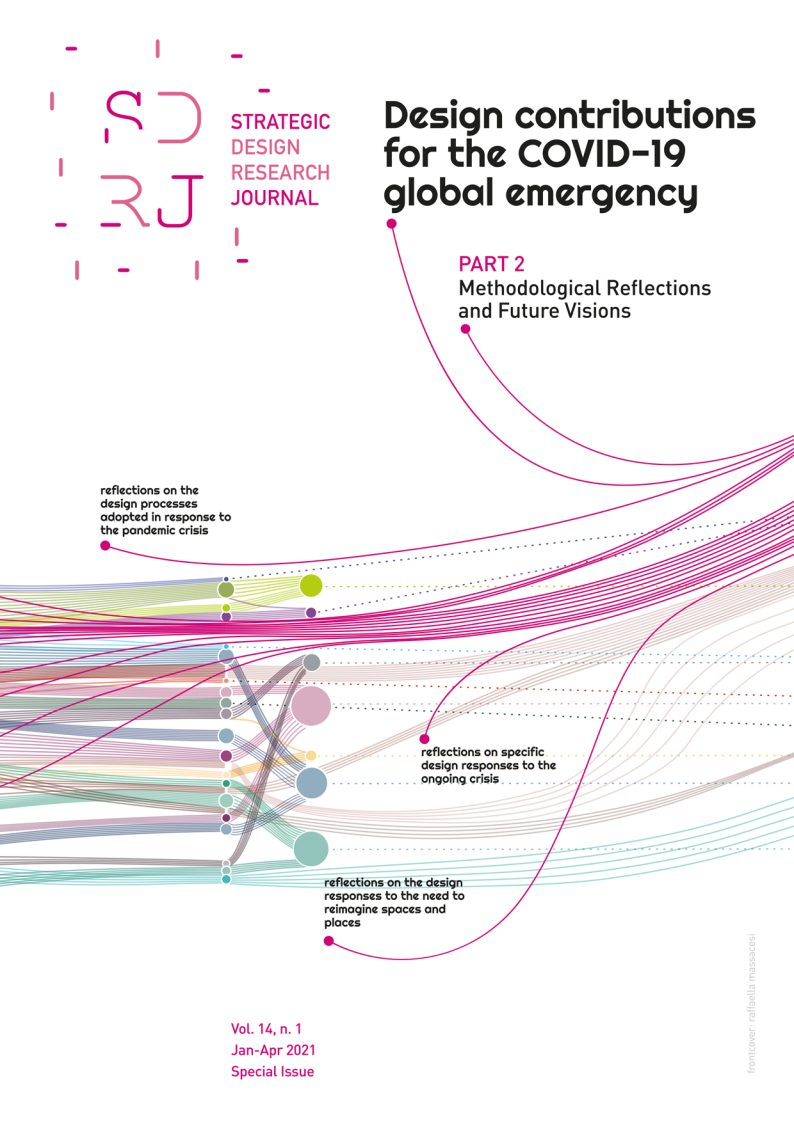 Downloads
Section
Reflections on the design processes adopted in response to the pandemic crisis
License
I grant the Strategic Design Research Journal the first publication of my article, licensed under the terms of the Creative Commons Attribution 4.0 International (CC BY 4.0), which permits reproduction, adaptation, and distribution provided the original author and source are credited.
I confirm that my article is not being submitted to another publication and has not been published in its entirely on another journal. I take full responsibility for its originality and I will also claim responsibility for charges from claims by third parties concerning the authorship of the article.
I also agree that the manuscript will be submitted according to the journal's publication rules described above.