Editorial
Abstract
The Strategic Design Research Journal releases its first issue of 2022 a few weeks after our editorial team produced an analysis of its five previous years, a report that focused in the period after the adoption of English as our single working language. Since 2017, we have published 139 papers, between special and regular issues. The journal has raised bigger attention from the design community recent years, which resulted in a growing number of submissions. At the time of this writing, the SDRJ has an estimated time between five and seven months before announcing the evaluation results. The findings of this research will support the creation of internal editorial groups and strengthen the strategic guidance of our longitudinal work.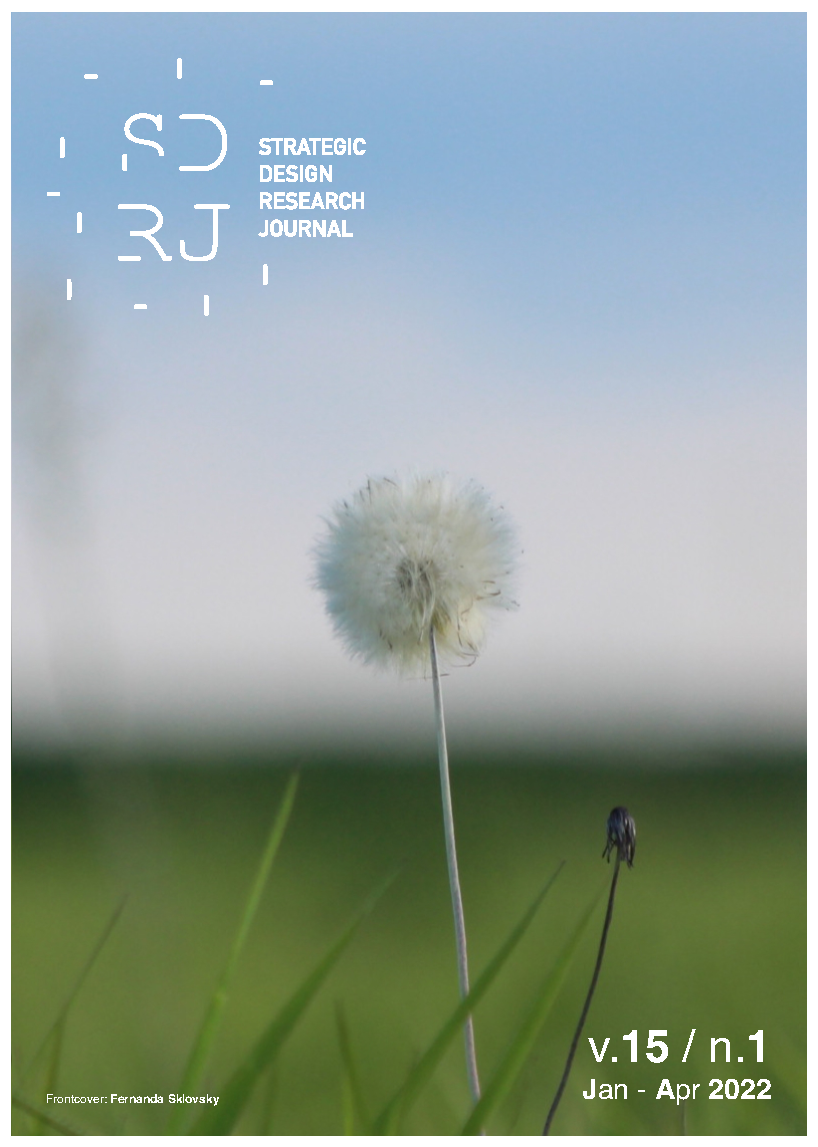 Downloads
License
Copyright (c) 2022 Strategic Design Research Journal
This work is licensed under a Creative Commons Attribution 4.0 International License.
I grant the Strategic Design Research Journal the first publication of my article, licensed under the terms of the Creative Commons Attribution 4.0 International (CC BY 4.0), which permits reproduction, adaptation, and distribution provided the original author and source are credited.
I confirm that my article is not being submitted to another publication and has not been published in its entirely on another journal. I take full responsibility for its originality and I will also claim responsibility for charges from claims by third parties concerning the authorship of the article.
I also agree that the manuscript will be submitted according to the journal's publication rules described above.