A Questionnaire for Assessing Immersive Websites
Abstract
Web-immersion – i.e., a deep sense of cognitive and perceptual absorption engendered by the content and interactive features of a website - plays an important role in our modern, digital world. Yet, this topic has received little attention from design and HCI scholars. The lack of tools to assess and measure immersion in the Web may severely limit our ability to understand the nature of such experience, thereby constraining future research in the area. To address this issue, we designed a questionnaire for assessing immersive websites and conducted a preliminary evaluation on it. In this article, we outline the questionnaire design and report on findings from a preliminary study conducted to analyse its reliability and validity. Moreover, we present results from Factor Analysis performed to investigate the dimensionality of the instrument. Finally, we conclude by discussing the implications of our findings, along with limitations of the study and future work.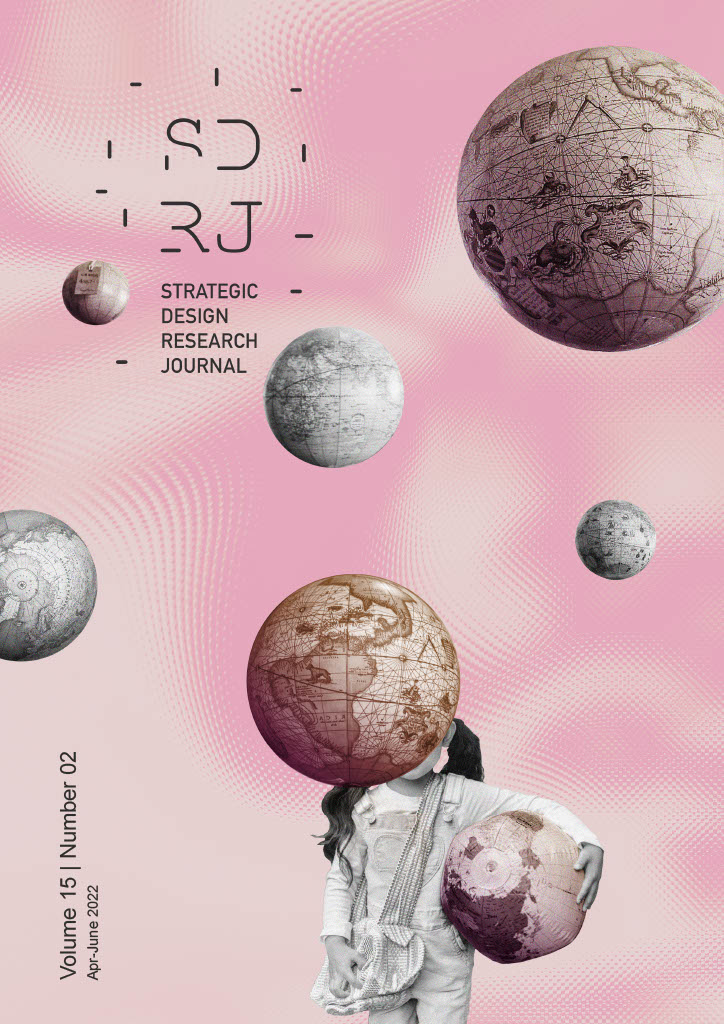 Downloads
License
Copyright (c) 2023 Strategic Design Research Journal
This work is licensed under a Creative Commons Attribution 4.0 International License.
I grant the Strategic Design Research Journal the first publication of my article, licensed under the terms of the Creative Commons Attribution 4.0 International (CC BY 4.0), which permits reproduction, adaptation, and distribution provided the original author and source are credited.
I confirm that my article is not being submitted to another publication and has not been published in its entirely on another journal. I take full responsibility for its originality and I will also claim responsibility for charges from claims by third parties concerning the authorship of the article.
I also agree that the manuscript will be submitted according to the journal's publication rules described above.