Product-service-system design thinking for port healthcare: a case study with container lashers in the port of Antwerp
Abstract
The port of Antwerp executes its container lashing with specialized dockworker crews called container lashers. These container lashers train in the port training center, OCHA, in order to execute container lashing safely and efficiently. Container lashing is considered labor intensive. Due to the future trends within maritime transportation, the interest in optimized ergonomic training provided for dockworkers rises. A User-Centered Design approach is implemented to gather insights to build a Product-service-system (PSS) solution in a multidisciplinary research context. In order to develop a meaningful PSS, clinical and cultural insights are required. This paper presents the research framework of Design Inclusive Research (DIR) to collect cultural insights from container lashers. Subsequentially, it elaborates on the different stages of DIR to the extent of defining and executing the design tools. For this study, Cultural Probes and user journey maps, in combination with in-depth interviews, are applied to gather, synthesize, and present the information to stakeholders in a validation workshop. The proposed design tools and framework delivered an array of contextual information, leading to a broader understanding of the container lashers' culture and generating impactful solutions.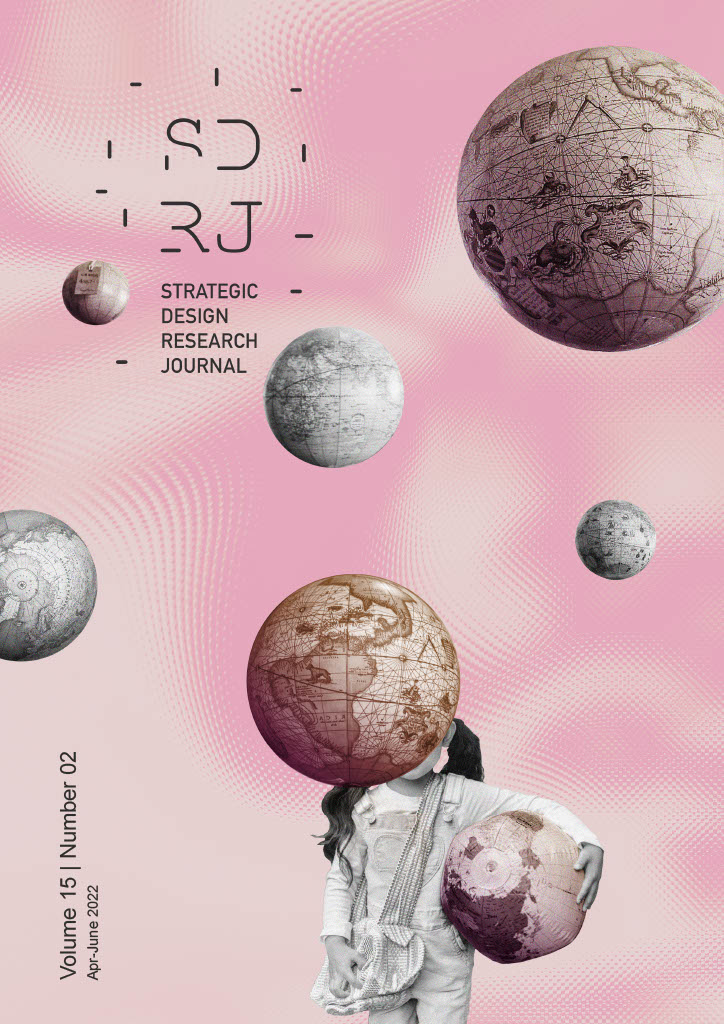 Downloads
License
Copyright (c) 2023 Strategic Design Research Journal
This work is licensed under a Creative Commons Attribution 4.0 International License.
I grant the Strategic Design Research Journal the first publication of my article, licensed under the terms of the Creative Commons Attribution 4.0 International (CC BY 4.0), which permits reproduction, adaptation, and distribution provided the original author and source are credited.
I confirm that my article is not being submitted to another publication and has not been published in its entirely on another journal. I take full responsibility for its originality and I will also claim responsibility for charges from claims by third parties concerning the authorship of the article.
I also agree that the manuscript will be submitted according to the journal's publication rules described above.