The Design Creativity as the way of dealing with students' stress in the context of the global pandemic challenge
Abstract
In this publication we concentrate our attention on finding the ways for dealing with students' stress during the COVID-2019 pandemic period and implementing them into the constant practice. In the design practice we can consider stress not only as negative, but also positive experience.  We present our own experience that unites educational technologies in the design practice, the design-methods and some moments of the art therapy. We examine students' diploma projects simultaneously as the design-product and the design-process that have anti-stress effect and are the method of harmonization of the students' internal world in terms of the changeable medium. We consider different ways of art visualization as the mechanism of self-actualization, decrease of anxiety and dealing with depressive conditions. The work outlines the strategy of using design creativity as the way of overcoming and preventing the effects of stress factors during studying in the context of global pandemic challenges.
Keywords: Anti-Stress Processes, Anti-Stress Products, Design Creativity, Design Thinking, Educational Technologies.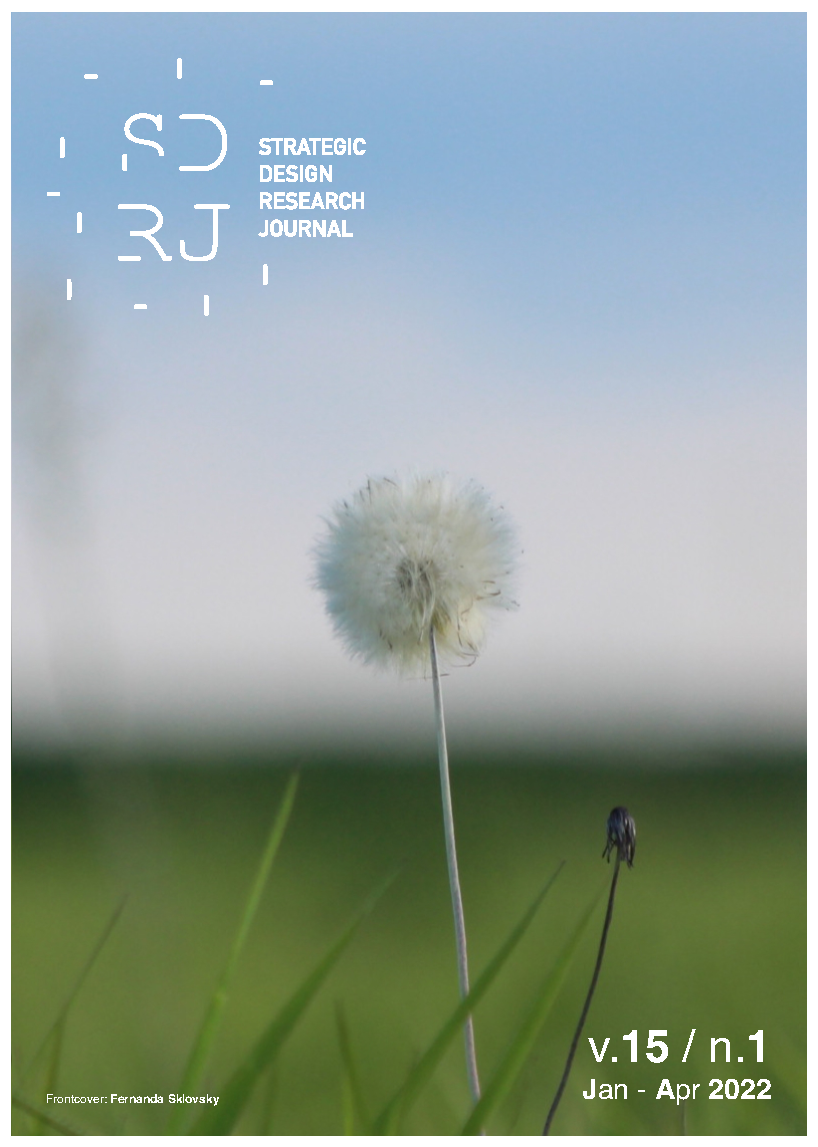 Downloads
License
Copyright (c) 2022 Strategic Design Research Journal
This work is licensed under a Creative Commons Attribution 4.0 International License.
I grant the Strategic Design Research Journal the first publication of my article, licensed under the terms of the Creative Commons Attribution 4.0 International (CC BY 4.0), which permits reproduction, adaptation, and distribution provided the original author and source are credited.
I confirm that my article is not being submitted to another publication and has not been published in its entirely on another journal. I take full responsibility for its originality and I will also claim responsibility for charges from claims by third parties concerning the authorship of the article.
I also agree that the manuscript will be submitted according to the journal's publication rules described above.