Influence Factors on Industrial Handmade Products Designed from Sugar Palm Fibers
Abstract
The objective of this research was to study the results of a fibers transformation procedure from sugar palm leaves into product designs. The population group included the customer group that visited the exhibition at Chulachomklao Royal Military Academy in Nakorn Nayok province, Thailand with a total of 1,398 people, and the Multistage Random Sampling with 5-point Rating Scale questionnaires was used in this research. Additionally, the Cronbach's Alpha Coefficient value was analyzed for the Variance at the level of 0.85 in One-Way or Single-Factor ANOVA. In this case, it was found that the customers had the satisfaction with the products based on five attributes at the most suitable level, (Mean= 4.044, S.D. = 0.837), and in the comparative pairs, there were the differences with the significance of .05, except for the unique factors and the suitable applied factors having strong relationships and the significant connections to one another.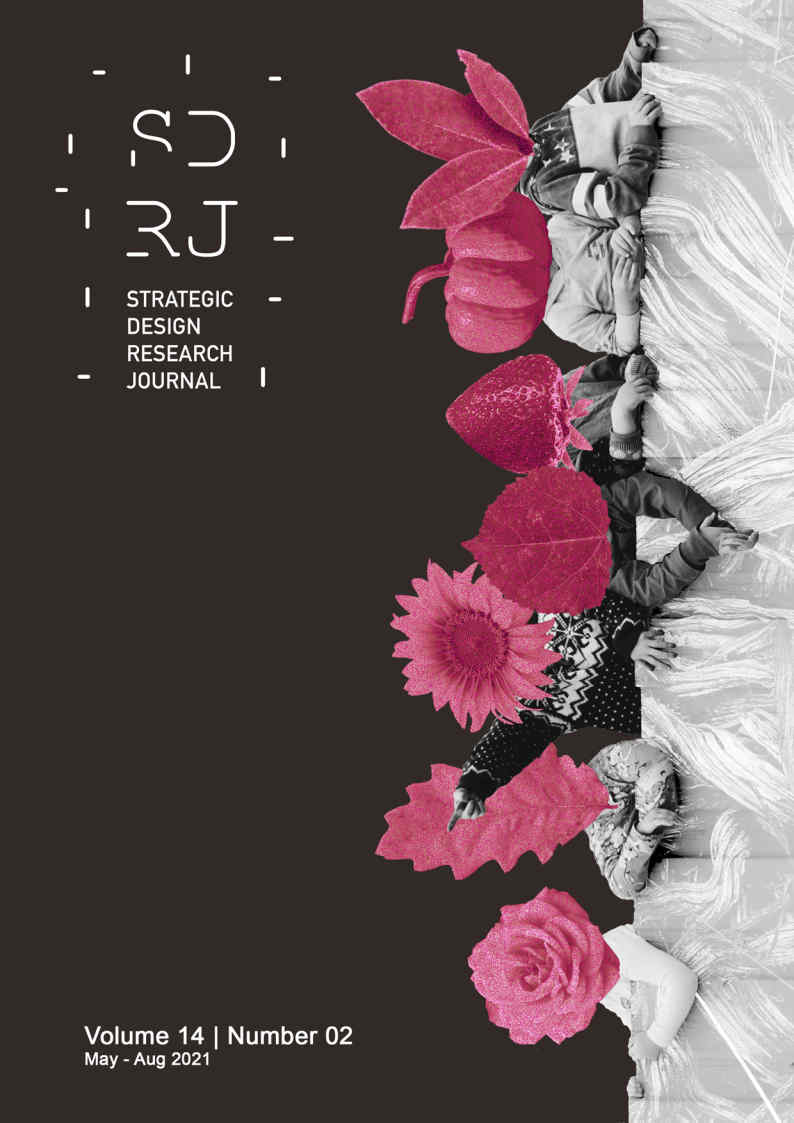 Downloads
License
I grant the Strategic Design Research Journal the first publication of my article, licensed under the terms of the Creative Commons Attribution 4.0 International (CC BY 4.0), which permits reproduction, adaptation, and distribution provided the original author and source are credited.
I confirm that my article is not being submitted to another publication and has not been published in its entirely on another journal. I take full responsibility for its originality and I will also claim responsibility for charges from claims by third parties concerning the authorship of the article.
I also agree that the manuscript will be submitted according to the journal's publication rules described above.