Using Design Briefs to Empirically Replicate and Extend the 'Designence' Model of Strategic Design Value
Abstract
Despite increasing attention from academics and practitioners Design Management lacks a widely-agreed upon empirical measure. This paper proposes a new conceptualization of Design Management based on the view of design as a "managed process" within organizations (Bruce and Bessant, 2002, p. 38). We employ an expert rating procedure of product design briefs and Exploratory Factor Analysis to derive eleven factors of information elements contained within these document that constitute Design Management: F1 Insights into Customers; F2 Business Model; F3 Product Aesthetics; F4 Authenticity; F5 Symbolic/ Experiential Value; F6 Functional Value; F7 Promotions/ Distribution; F8 Sustainability; F9 Production/ Development; F10 Project Management; F11 Risk/ Safety. Further, we clarify the strategic role of Design Management by relating these factors to measures of firm performance at the product project- and competitive advantage-levels. Our findings are rationalized using the Balanced Score Card for Design Management approach, made up of: (1) Customer Perspective; (2) Process perspective; (3) Learning and Innovation perspective; and (4) Financial perspective. Our results confirm the overwhelmingly positive relationship between Design Management and firm performance and highlights the differential effects of individual factors across the two measures.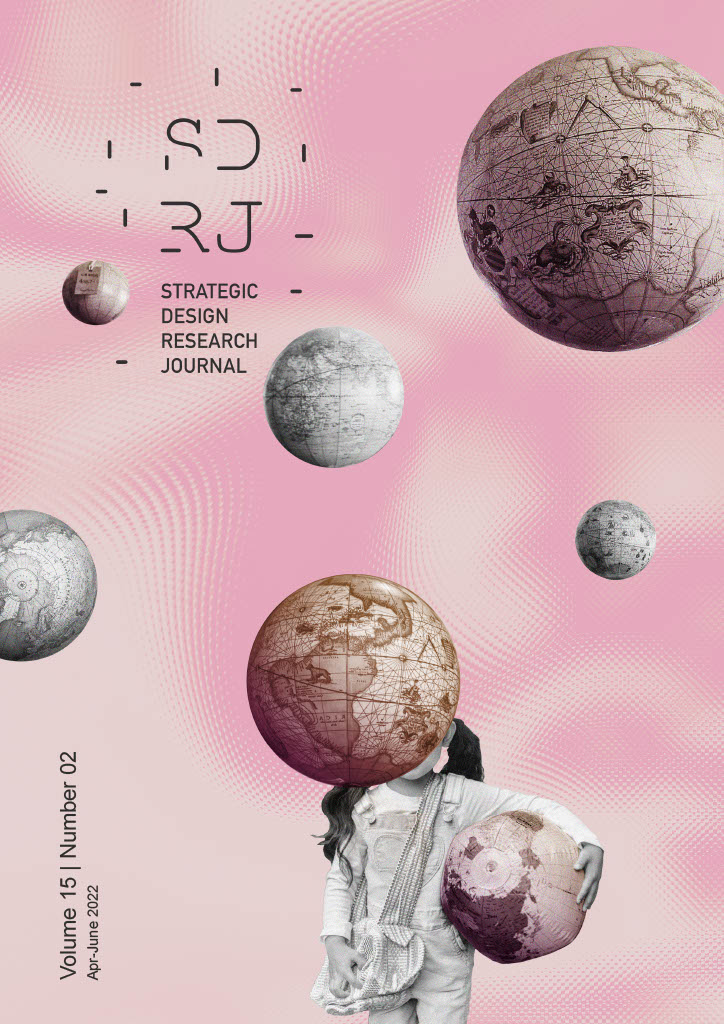 Downloads
License
Copyright (c) 2023 Strategic Design Research Journal
This work is licensed under a Creative Commons Attribution 4.0 International License.
I grant the Strategic Design Research Journal the first publication of my article, licensed under the terms of the Creative Commons Attribution 4.0 International (CC BY 4.0), which permits reproduction, adaptation, and distribution provided the original author and source are credited.
I confirm that my article is not being submitted to another publication and has not been published in its entirely on another journal. I take full responsibility for its originality and I will also claim responsibility for charges from claims by third parties concerning the authorship of the article.
I also agree that the manuscript will be submitted according to the journal's publication rules described above.