Life-Saving Lullabies: The conception, development and adaptation of a cultural heritage tool for good
Abstract
On 9 May 2019, President Edgar Lungu of Zambia declared maternal and prenatal deaths a Public Health emergency with 10-15 women per week losing their lives due to preventable causes. The objective of the Life-Saving Lullabies project is to define and develop a zero-cost, innovation service strategy that is responsive to current maternal child health needs (MCH). The study is supported by St John Zambia (SJZ) and their volunteers who provide MCH services on behalf of the Ministry of Health. Until now, the potential for extending the functional purpose of lullaby lyrics as a methodological tool for delivering essential knowledge has been overlooked. The rationale for using song has evidence to support it. Studies show that singing lullabies promotes mother/ baby attachment (Creighton et al., 2013) and reduces prenatal stress and anxiety (Carolan, 2012). This study explores the potential of song as a culture heritage tool for imparting critical MCH knowledge and skills. Central to this, is our human-centred design approach (Design Council, 2005) that foregrounds the everyday experiences of young women. The research demonstrates the value of cultural heritage tools in enabling non-professionals as an untapped resource. A total of 31 MCH songs have been created.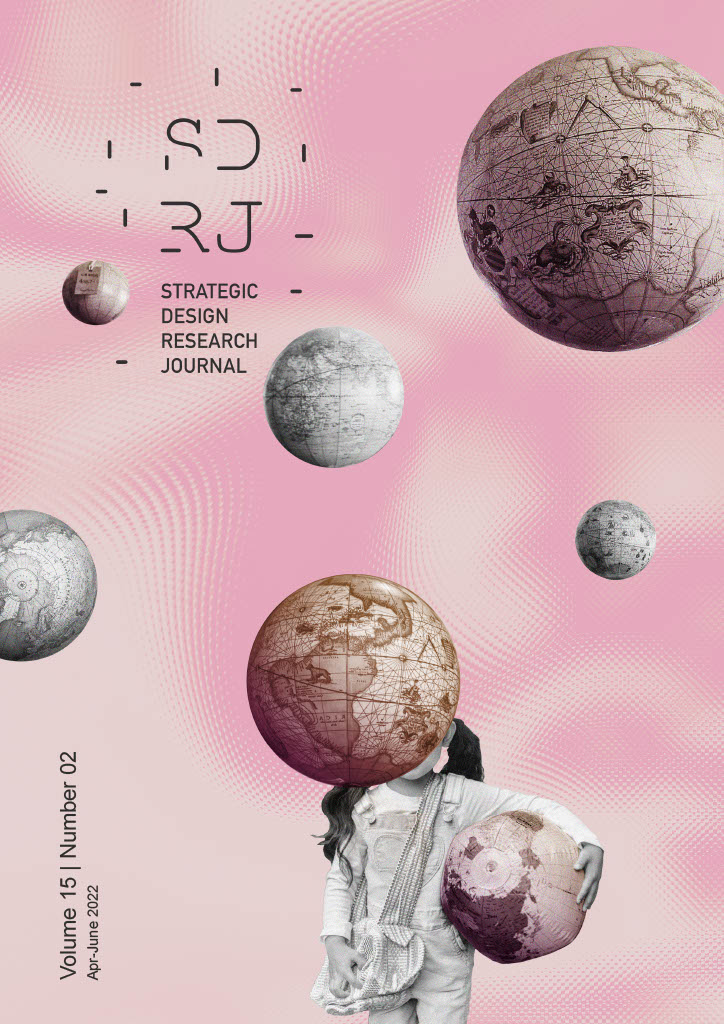 Downloads
License
Copyright (c) 2023 Strategic Design Research Journal
This work is licensed under a Creative Commons Attribution 4.0 International License.
I grant the Strategic Design Research Journal the first publication of my article, licensed under the terms of the Creative Commons Attribution 4.0 International (CC BY 4.0), which permits reproduction, adaptation, and distribution provided the original author and source are credited.
I confirm that my article is not being submitted to another publication and has not been published in its entirely on another journal. I take full responsibility for its originality and I will also claim responsibility for charges from claims by third parties concerning the authorship of the article.
I also agree that the manuscript will be submitted according to the journal's publication rules described above.