A Systematic Review of Design and Wellbeing
Abstract
An increasing number of researches has been focusing on how design can contribute to happiness by trying to increase wellbeing. The focus is providing solutions through design to improve people's lives, thus increasing the appreciation of their lives.  The Ebscohost database was systematically searched for relevant publications about design and wellbeing until 2019. A total of 17 journal articles, published between 2010 and 2018, were included in the research. Data was extracted on macro-theme and category of research, by application area, design, methods, instruments, and focus. Studies on design and wellbeing were explored in the last decade mostly by European researchers. Physical environment, product design, sustainability, and technology are the most common application areas, and most of them have references related to the psychological literature. The main method adopted is experimental and qualitative in nature. The association between design and wellbeing is one that most often targets variables and projects to increase wellbeing instead of discussing how the results will improve positive affect and decrease negative affect to improve people's lives. The area of research has been growing at a slow steady pace since 2010.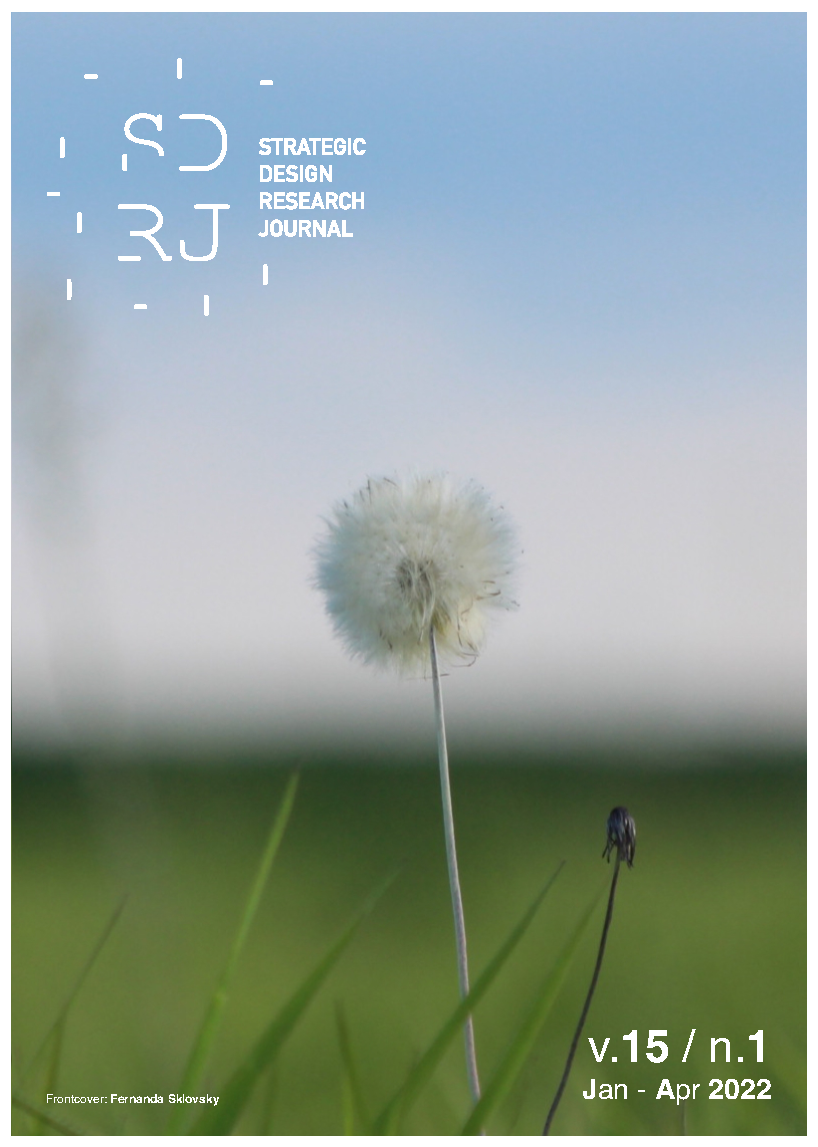 Downloads
License
This work is licensed under a Creative Commons Attribution 4.0 International License.
I grant the Strategic Design Research Journal the first publication of my article, licensed under the terms of the Creative Commons Attribution 4.0 International (CC BY 4.0), which permits reproduction, adaptation, and distribution provided the original author and source are credited.
I confirm that my article is not being submitted to another publication and has not been published in its entirely on another journal. I take full responsibility for its originality and I will also claim responsibility for charges from claims by third parties concerning the authorship of the article.
I also agree that the manuscript will be submitted according to the journal's publication rules described above.