A Conceptual Framework for Social Currency Innovation: A Service Design Perspective
Abstract
Early-stage entrepreneurs struggle to find financial access to different types of services that help develop their businesses. In recent research, complementary currency systems have been identified as promising alternatives to the deficit of money for accessing goods and services. The purpose of this study is to explore the potential of service design as a tool to create more resilient currency services that enable the exchange of digital credits between entrepreneurs. The theoretical investigation focused on relationships between complementary currency systems as resilient strategies and sociological interpretations of value exchange. Furthermore, service design tools, methods, and approaches are applied to the thinking towards social currency innovation. The resulting Conceptual Framework for Social Currency Innovation (CFSCI) highlights the potential of service design in making services more accessible, transparent, and affordable. Service design is relevant in understanding financial transactions, as it helps to perceive exchanges between entrepreneurs as services. Service design research can contribute to a reframing of issues of unaffordable services by conceptualizing service systems that enable skilled individuals to exchange their knowledge through social currencies. These new currencies make transactions between entrepreneurs possible and the service design perspective makes them more meaningful for the users.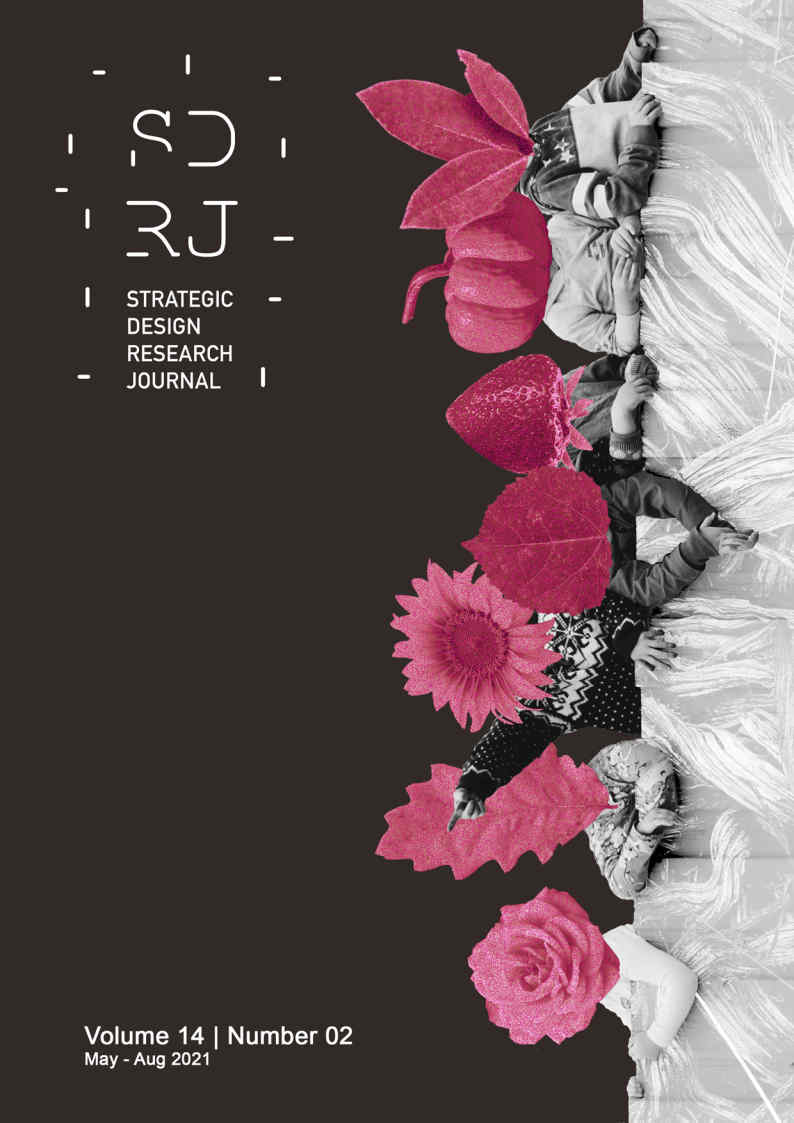 Downloads
License
I grant the Strategic Design Research Journal the first publication of my article, licensed under the terms of the Creative Commons Attribution 4.0 International (CC BY 4.0), which permits reproduction, adaptation, and distribution provided the original author and source are credited.
I confirm that my article is not being submitted to another publication and has not been published in its entirely on another journal. I take full responsibility for its originality and I will also claim responsibility for charges from claims by third parties concerning the authorship of the article.
I also agree that the manuscript will be submitted according to the journal's publication rules described above.