A Compass to Drive Collaborative Design Practices within Private Organisations
Abstract
Collaboration has currently become a must within design practices. Ranging from public to private sector, from social to business, the design activity is no longer commissioned 'for' the client, but is carried out 'with' the client and with all the stakeholders involved. This tendency introduces a reflection on the shift in design practice and the role of the designer within the community with which she is designing.
This article focuses on collaborative design practices within the private sector, providing a set of case studies analysed through variables that define the main qualities of such activities.
Those variables become lenses through which it is possible to zoom in on the peculiarity of the session and ultimately draw an evaluation. The correlations of the variables represent a first draft of a compass aimed at building awareness and providing guidelines for future practices.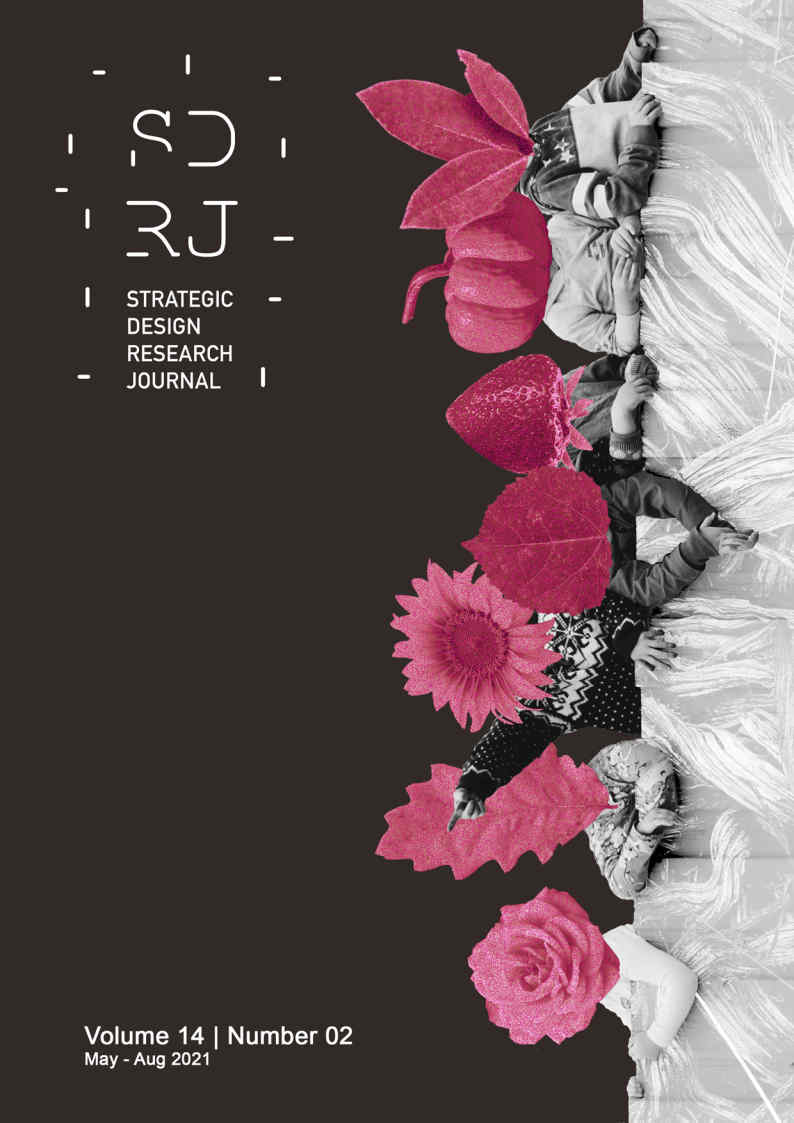 Downloads
License
I grant the Strategic Design Research Journal the first publication of my article, licensed under the terms of the Creative Commons Attribution 4.0 International (CC BY 4.0), which permits reproduction, adaptation, and distribution provided the original author and source are credited.
I confirm that my article is not being submitted to another publication and has not been published in its entirely on another journal. I take full responsibility for its originality and I will also claim responsibility for charges from claims by third parties concerning the authorship of the article.
I also agree that the manuscript will be submitted according to the journal's publication rules described above.