Editorial
Abstract
We would like to present the concluding issue of the editorial year of 2021. We began this year with a landmark, finishing a special edition with the second number of Design contributions for the COVID-19 global emergency. After releasing two issues, suddenly developed for addressing such emergency from a design perspective, we decided to bring two regular numbers to close 2021. It was a relevant effort for our editorial team, which forced us to temporarily stop our ordinary work, but we believe it was indispensable. With the second issue of this volume and this third one, we have resumed the publication of
papers previously sent to our journal. We will continue this way in the next issues, seeking to speed up the review and publication process of the submitted papers.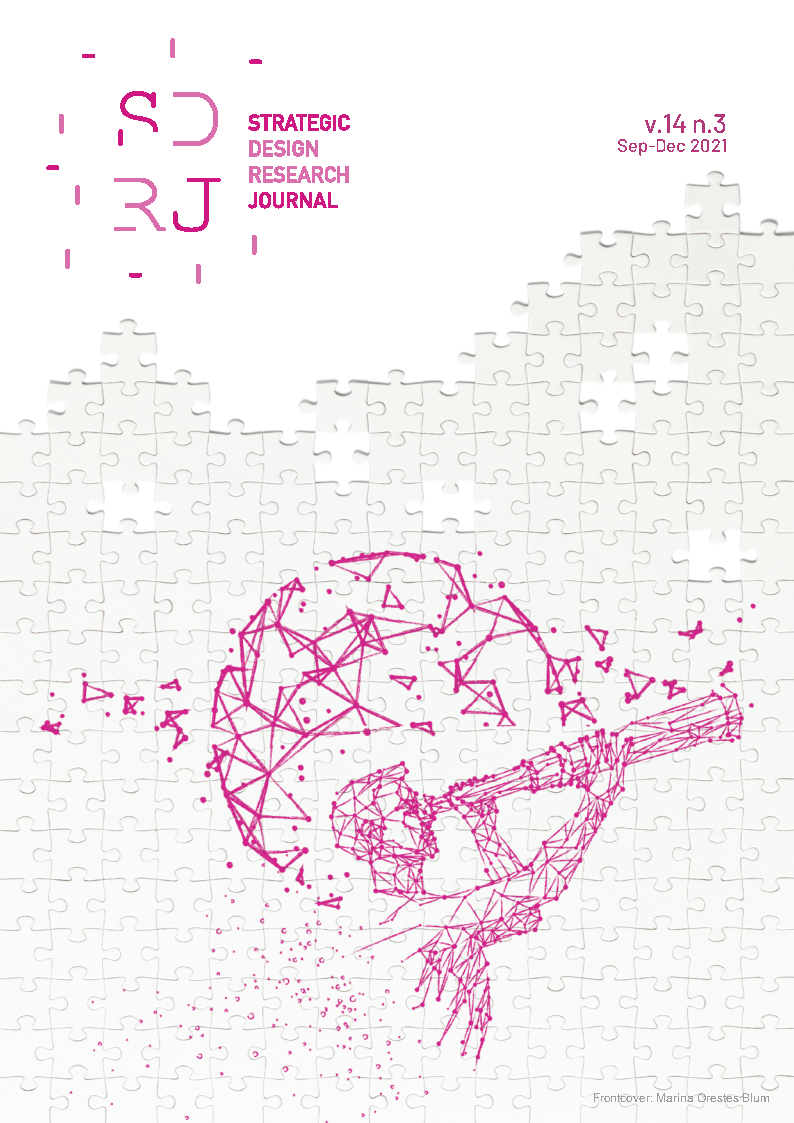 Downloads
License
I grant the Strategic Design Research Journal the first publication of my article, licensed under the terms of the Creative Commons Attribution 4.0 International (CC BY 4.0), which permits reproduction, adaptation, and distribution provided the original author and source are credited.
I confirm that my article is not being submitted to another publication and has not been published in its entirely on another journal. I take full responsibility for its originality and I will also claim responsibility for charges from claims by third parties concerning the authorship of the article.
I also agree that the manuscript will be submitted according to the journal's publication rules described above.