The usage of scenarios in the search for innovation regarding the model of rare disease associations: an empirical experience and its findings
Abstract
Considering the challenge of organizational innovation in the rare disease associations, we propose the usage of Design Orienting Scenarios under the scope of a Strategic Design project. Such empirical experience generates reflections on the usage of scenarios for it stimulates both the participation of actors involved with the strategy and the expression of their visions and potentialities in a broad and democratic sense.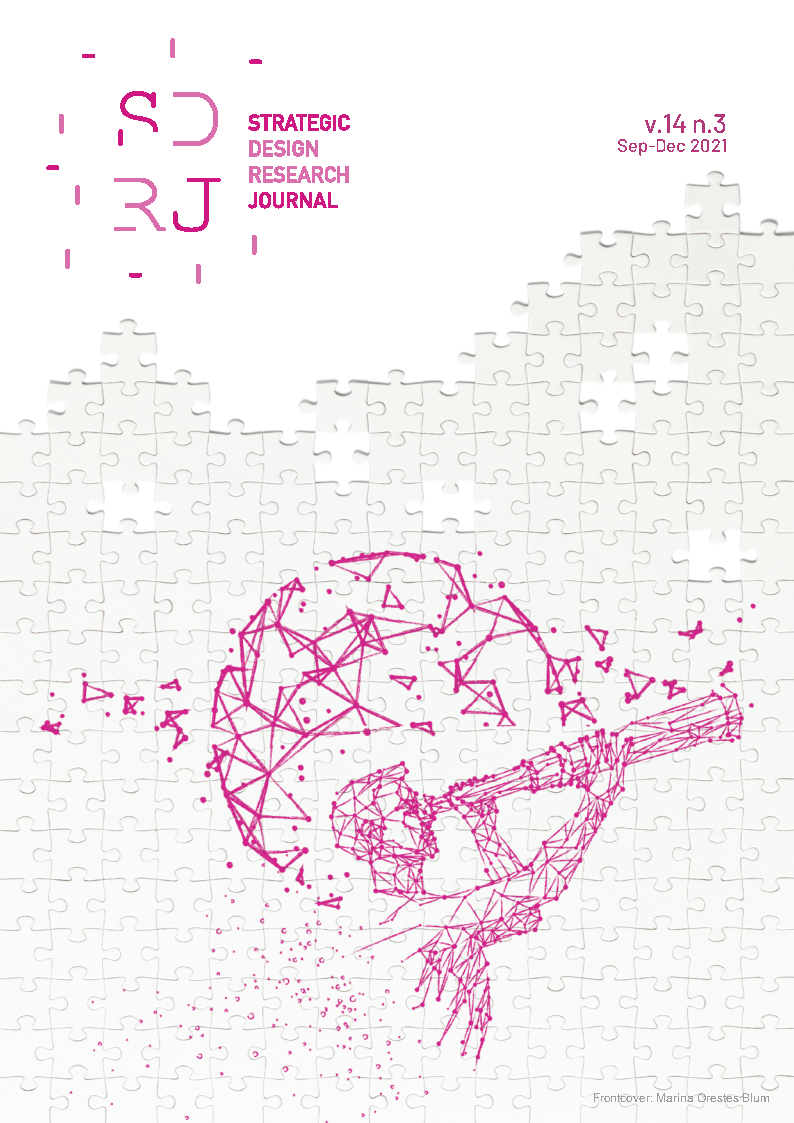 Downloads
License
I grant the Strategic Design Research Journal the first publication of my article, licensed under the terms of the Creative Commons Attribution 4.0 International (CC BY 4.0), which permits reproduction, adaptation, and distribution provided the original author and source are credited.
I confirm that my article is not being submitted to another publication and has not been published in its entirely on another journal. I take full responsibility for its originality and I will also claim responsibility for charges from claims by third parties concerning the authorship of the article.
I also agree that the manuscript will be submitted according to the journal's publication rules described above.