Futuring and trust; A prospective approach to designing trusted futures via a comparative study among design future models
Abstract
The design of the future is the design of trust in relation to uncertainty and risk. In this paper we introduce Prospective Design via a comparative study between existing design future approaches. In this study, we outlined their limitations and propose a mixed methodology aimed at combining and enhancing different approaches to present an integrative model that aims to reconcile different perspectives and improve the main task of design in our unpredictable and exponential technological age: designing trust in prospective futures.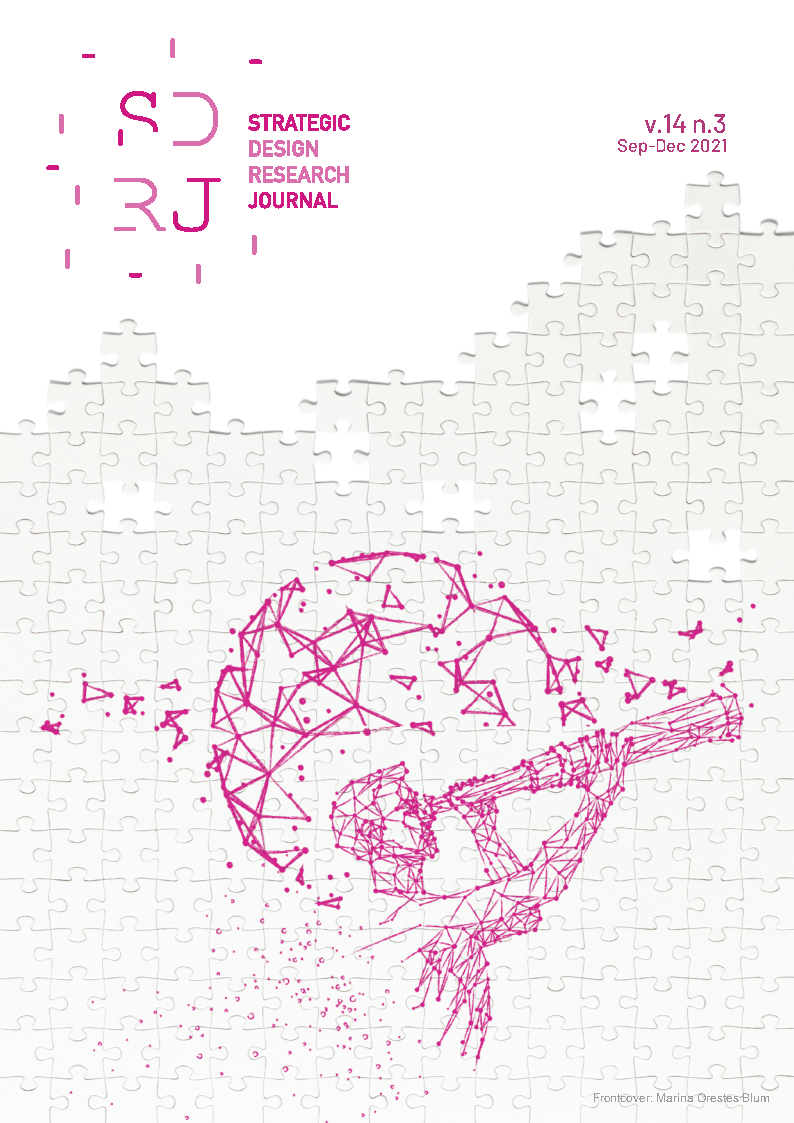 Downloads
License
I grant the Strategic Design Research Journal the first publication of my article, licensed under the terms of the Creative Commons Attribution 4.0 International (CC BY 4.0), which permits reproduction, adaptation, and distribution provided the original author and source are credited.
I confirm that my article is not being submitted to another publication and has not been published in its entirely on another journal. I take full responsibility for its originality and I will also claim responsibility for charges from claims by third parties concerning the authorship of the article.
I also agree that the manuscript will be submitted according to the journal's publication rules described above.